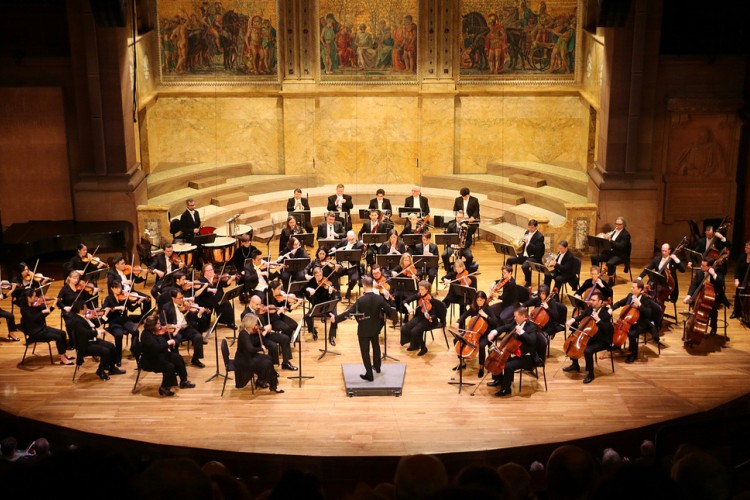 General Information
Led by Music Director Rossen Milanov, the Princeton Symphony Orchestra is an outstanding regional orchestra performing six Classical Series subscription programs each year. A typical season also includes pops concerts and educational programs. Most performances are in beautiful Richardson Auditorium on the Princeton University campus. All rehearsals and performances are accessible by train from Manhattan or Philadelphia.
The following auditions will be held in March 2020:
Principal Horn: March 16, 2020 (preliminary and final rounds)
Principal Tuba: March 17, 2020 (preliminary and final rounds)
Repertoire lists will be posted by February 1, 2020.
Click here to read the 2019-20 service schedule and pay scale. The current attendance requirement for rostered players is 62% of the subscription concerts over any two-year period.

To apply, please fill out the application form HERE and also email a ONE-PAGE resume to the appropriate address below. You must complete both steps in order to be considered for the audition. Your materials are due on or before February 10th, 2020.
horn@princetonsymphony.org
tuba@princetonsymphony.org

Please be sure that your NAME, INSTRUMENT, and EMAIL address are all printed on your ONE-PAGE resume.
Based on a review of resumes received, a limited number of highly qualified candidates will be invited to the live audition. IMPORTANT: If you do not currently live in the metropolitan tri-state area, or have a prior commitment bringing you to the area, your resume may be excluded from consideration.

You will be notified no later than February 17th as to the status of your application. Once invited, you will be asked to make a deposit which will confirm and reserve your audition time.

Do not e-mail or telephone the PSO office. You are welcome to direct inquiries to: Jerry Bryant, Audition Coordinator, at the above e-mail addresses.

The Princeton Symphony Orchestra is an equal opportunity employer.