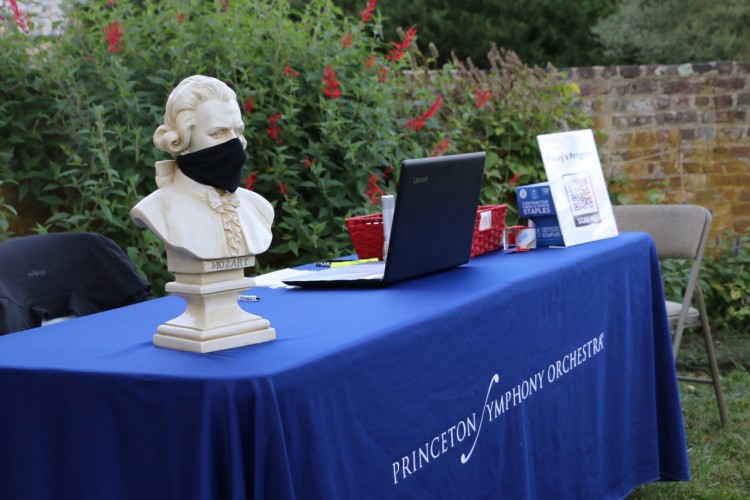 Thank you for your patience and cooperation as we work to safeguard your health and safety and that of others making up our PSO community. If you have any additional questions or concerns, please contact a member of the PSO Staff at (609) 497-0020.
What safety measures are in place to keep patrons safe?
We have been in communication with our venue partners regarding the potential health risk of large group gatherings and are supporting their latest policies relating to COVID-19. Please use the links below to read a detailed explanation of the safety measures in place at each performance venue:
Richardson Auditorium, Princeton University
How are you tracking the virus?
We are following guidelines and recommendations outlined by state and local officials, and the Center for Disease Control (CDC).
Indoor performances are assigned seating to allow for contact tracing. Every patron that purchases their tickets will be required to:
provide accurate contact information;
acknowledge that they will adhere to the safety measures in place on the day of the concert.
What if the outbreak worsens, will concerts still go on?
While we believe that our concerts will take place as planned, the status of the pandemic is constantly in a state of flux. Should any public health safety measures prevent our concerts from happening as planned, the PSO will make its best efforts to proceed in a safe and appropriate manner as recommended by the New Jersey Department of Health and the CDC.
How do you plan to notify patrons regarding concert changes due to the Coronavirus?
All ticket holders will be notified of changes, including details of ticket options available to them, before the event via email. Additionally, we will be updating the event listings on our website with the appropriate changes.
I don't feel safe in public spaces, may I have a refund?
If you feel unwell or uneasy about attending a concert, you may contact the Box Office at (609) 497-0020.