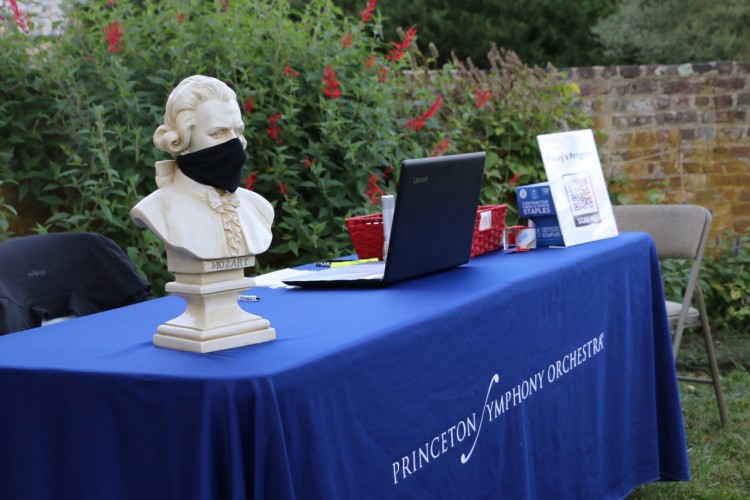 What are you doing to keep patrons safe?
We are in contact with our venue partners about precautionary measures to provide the safest environment possible. At live, outdoor events we implement the following:
We require masks at all times at live events and limit the number of attendees.
There is contactless event check-in, with social distancing enforced using large orange cones.
We provide attendees with QR code access to event information and digital programs.
Attendees bring folding chairs or blankets from home and set these in marked out, socially distanced 8x8 foot "pods" for up to two patrons from the same household.
There are two hand sanitizer stations provided.
In cooler weather, fresh-washed blankets are available and re-washed after each use.

How are you tracking the virus?
We are seriously monitoring the global situation, and are receiving updates from state and local authorities.
What if the outbreak worsens, will concerts still go on?
The PSO will prioritize the health of our patrons, musicians, and staff by implementing and communicating appropriate changes as recommended by the New Jersey Department of Health and the CDC to ensure a safe environment.
How do you plan to notify patrons regarding concert changes due to the Coronavirus?
In the case of a cancellation, we'll notify all ticket buyers before the event via email and phone. If you need to exchange your tickets, you may contact Manager of Patron Services Kitanya Khateri at 609-497-0020 or kkhateri@princetonsymphony.org. Additionally, we will be updating the website should any changes occur.
I don't feel safe in public spaces, may I have a refund?
If you feel unwell or uneasy about attending a concert, you may email Manager of Patron Services Kitanya Khateri at kkhateri@princetonsymphony.org or call 609-497-0020 to exchange your ticket(s) for a future performance.
Thank you for your patience and cooperation as we work to safeguard your health and safety and that of others making up our PSO community.