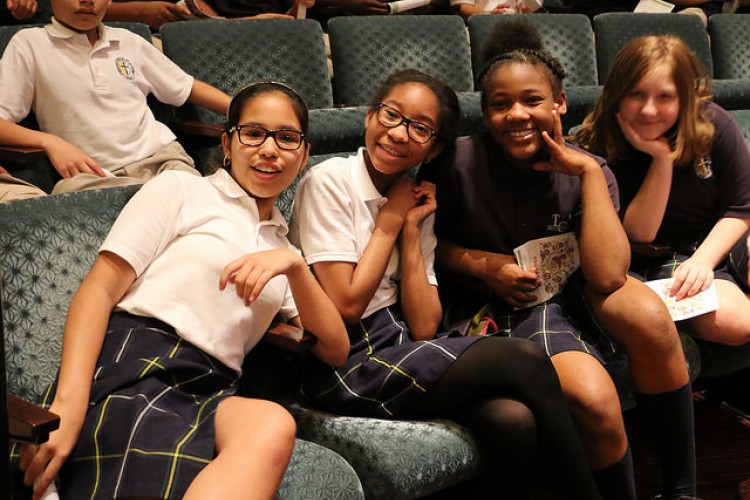 School Day Concert
Tuesday, May 14, 2019
Each spring as a capstone to the year, students are invited to see and hear all of the instrument families (strings, winds, brass, and percussion) together, at an exciting, live orchestra concert.  On May 14, over 2,000 students will flock to Richardson Auditorium with their teachers to hear the Princeton Symphony Orchestra in performance. 
Program information coming soon!
Teachers — Review the music to be performed with your students before and after the concert for a dynamic discussion on the live music heard at the concert.
2017-18 Participating Schools
Bear Tavern Elementary School
Brooks Crossing Elementary School
Brunswick Acres Elementary School
Cambridge Elementary School
The Cambridge School
Community Park School
Constable Elementary School
Greenbrook Elementary School
Hopewell Elementary School
Indian Fields Elementary School
Johnson Park School
Littlebrook School
Monmouth Junction Elementary School
Montgomery Lower Middle School
The Newgrange School
Princeton Academy of the Sacred Heart
Princeton Charter School
Princeton Child Development Institute
Princeton Friends School
Princeton Junior School
Princeton Montessori School
Riverside School
Saint Paul School
Seix Academy
Stony Brook Elementary School
Stuart Country Day School of the Sacred Heart
Toll Gate Grammar School
Trenton Catholic Academy
Trenton Public Schools
Village Charter School
Village Elementary School (Montgomery)