Error message
Warning: Undefined array key "#menu_block_configuration" in Drupal\ma_bootstrap\Plugin\Preprocess\Field->preprocessElement() (line 94 of themes/message_agency/ma_bootstrap/src/Plugin/Preprocess/Field.php).

Drupal\ma_bootstrap\Plugin\Preprocess\Field->preprocessElement(Object, Object) (Line: 51)
Drupal\bootstrap\Plugin\Preprocess\PreprocessBase->preprocess(Array, 'field', Array) (Line: 1441)
Drupal\bootstrap\Bootstrap::preprocess(Array, 'field', Array) (Line: 118)
bootstrap_preprocess(Array, 'field', Array)
call_user_func_array('bootstrap_preprocess', Array) (Line: 287)
Drupal\Core\Theme\ThemeManager->render('field', Array) (Line: 422)
Drupal\Core\Render\Renderer->doRender(Array) (Line: 435)
Drupal\Core\Render\Renderer->doRender(Array, ) (Line: 201)
Drupal\Core\Render\Renderer->render(Array) (Line: 581)
Drupal\Core\Template\TwigExtension->renderVar(Array) (Line: 516)
__TwigTemplate_53061709731de0c4562e4ac754bb7b10c441708f0879bfd8c588550c8a9ea56f->block_middle_sidebar(Array, Array) (Line: 182)
Twig\Template->displayBlock('middle_sidebar', Array, Array) (Line: 287)
__TwigTemplate_53061709731de0c4562e4ac754bb7b10c441708f0879bfd8c588550c8a9ea56f->block_middle(Array, Array) (Line: 182)
Twig\Template->displayBlock('middle', Array, Array) (Line: 96)
__TwigTemplate_53061709731de0c4562e4ac754bb7b10c441708f0879bfd8c588550c8a9ea56f->doDisplay(Array, Array) (Line: 405)
Twig\Template->displayWithErrorHandling(Array, Array) (Line: 378)
Twig\Template->display(Array) (Line: 390)
Twig\Template->render(Array) (Line: 55)
twig_render_template('modules/message_agency/ma_sprout_layouts/templates/layout/1.0/sprout-standard.html.twig', Array) (Line: 384)
Drupal\Core\Theme\ThemeManager->render('sprout_standard', Array) (Line: 422)
Drupal\Core\Render\Renderer->doRender(Array, ) (Line: 201)
Drupal\Core\Render\Renderer->render(Array) (Line: 479)
Drupal\Core\Template\TwigExtension->escapeFilter(Object, Array, 'html', NULL, 1) (Line: 39)
__TwigTemplate_ea8f004cd46dd531978d0d757d732df050b922d8c2595a882c2a6ca7ad4649f8->doDisplay(Array, Array) (Line: 405)
Twig\Template->displayWithErrorHandling(Array, Array) (Line: 378)
Twig\Template->display(Array) (Line: 390)
Twig\Template->render(Array) (Line: 55)
twig_render_template('modules/contrib/ds/templates/ds-entity-view.html.twig', Array) (Line: 384)
Drupal\Core\Theme\ThemeManager->render('ds_entity_view', Array) (Line: 422)
Drupal\Core\Render\Renderer->doRender(Array, ) (Line: 201)
Drupal\Core\Render\Renderer->render(Array, ) (Line: 241)
Drupal\Core\Render\MainContent\HtmlRenderer->Drupal\Core\Render\MainContent\{closure}() (Line: 564)
Drupal\Core\Render\Renderer->executeInRenderContext(Object, Object) (Line: 242)
Drupal\Core\Render\MainContent\HtmlRenderer->prepare(Array, Object, Object) (Line: 132)
Drupal\Core\Render\MainContent\HtmlRenderer->renderResponse(Array, Object, Object) (Line: 90)
Drupal\Core\EventSubscriber\MainContentViewSubscriber->onViewRenderArray(Object, 'kernel.view', Object)
call_user_func(Array, Object, 'kernel.view', Object) (Line: 142)
Drupal\Component\EventDispatcher\ContainerAwareEventDispatcher->dispatch(Object, 'kernel.view') (Line: 174)
Symfony\Component\HttpKernel\HttpKernel->handleRaw(Object, 1) (Line: 81)
Symfony\Component\HttpKernel\HttpKernel->handle(Object, 1, 1) (Line: 58)
Drupal\Core\StackMiddleware\Session->handle(Object, 1, 1) (Line: 48)
Drupal\Core\StackMiddleware\KernelPreHandle->handle(Object, 1, 1) (Line: 191)
Drupal\page_cache\StackMiddleware\PageCache->fetch(Object, 1, 1) (Line: 128)
Drupal\page_cache\StackMiddleware\PageCache->lookup(Object, 1, 1) (Line: 82)
Drupal\page_cache\StackMiddleware\PageCache->handle(Object, 1, 1) (Line: 48)
Drupal\Core\StackMiddleware\ReverseProxyMiddleware->handle(Object, 1, 1) (Line: 51)
Drupal\Core\StackMiddleware\NegotiationMiddleware->handle(Object, 1, 1) (Line: 23)
Stack\StackedHttpKernel->handle(Object, 1, 1) (Line: 709)
Drupal\Core\DrupalKernel->handle(Object) (Line: 19)


Warning: Trying to access array offset on value of type null in Drupal\ma_bootstrap\Plugin\Preprocess\Field->preprocessElement() (line 94 of themes/message_agency/ma_bootstrap/src/Plugin/Preprocess/Field.php).

Drupal\ma_bootstrap\Plugin\Preprocess\Field->preprocessElement(Object, Object) (Line: 51)
Drupal\bootstrap\Plugin\Preprocess\PreprocessBase->preprocess(Array, 'field', Array) (Line: 1441)
Drupal\bootstrap\Bootstrap::preprocess(Array, 'field', Array) (Line: 118)
bootstrap_preprocess(Array, 'field', Array)
call_user_func_array('bootstrap_preprocess', Array) (Line: 287)
Drupal\Core\Theme\ThemeManager->render('field', Array) (Line: 422)
Drupal\Core\Render\Renderer->doRender(Array) (Line: 435)
Drupal\Core\Render\Renderer->doRender(Array, ) (Line: 201)
Drupal\Core\Render\Renderer->render(Array) (Line: 581)
Drupal\Core\Template\TwigExtension->renderVar(Array) (Line: 516)
__TwigTemplate_53061709731de0c4562e4ac754bb7b10c441708f0879bfd8c588550c8a9ea56f->block_middle_sidebar(Array, Array) (Line: 182)
Twig\Template->displayBlock('middle_sidebar', Array, Array) (Line: 287)
__TwigTemplate_53061709731de0c4562e4ac754bb7b10c441708f0879bfd8c588550c8a9ea56f->block_middle(Array, Array) (Line: 182)
Twig\Template->displayBlock('middle', Array, Array) (Line: 96)
__TwigTemplate_53061709731de0c4562e4ac754bb7b10c441708f0879bfd8c588550c8a9ea56f->doDisplay(Array, Array) (Line: 405)
Twig\Template->displayWithErrorHandling(Array, Array) (Line: 378)
Twig\Template->display(Array) (Line: 390)
Twig\Template->render(Array) (Line: 55)
twig_render_template('modules/message_agency/ma_sprout_layouts/templates/layout/1.0/sprout-standard.html.twig', Array) (Line: 384)
Drupal\Core\Theme\ThemeManager->render('sprout_standard', Array) (Line: 422)
Drupal\Core\Render\Renderer->doRender(Array, ) (Line: 201)
Drupal\Core\Render\Renderer->render(Array) (Line: 479)
Drupal\Core\Template\TwigExtension->escapeFilter(Object, Array, 'html', NULL, 1) (Line: 39)
__TwigTemplate_ea8f004cd46dd531978d0d757d732df050b922d8c2595a882c2a6ca7ad4649f8->doDisplay(Array, Array) (Line: 405)
Twig\Template->displayWithErrorHandling(Array, Array) (Line: 378)
Twig\Template->display(Array) (Line: 390)
Twig\Template->render(Array) (Line: 55)
twig_render_template('modules/contrib/ds/templates/ds-entity-view.html.twig', Array) (Line: 384)
Drupal\Core\Theme\ThemeManager->render('ds_entity_view', Array) (Line: 422)
Drupal\Core\Render\Renderer->doRender(Array, ) (Line: 201)
Drupal\Core\Render\Renderer->render(Array, ) (Line: 241)
Drupal\Core\Render\MainContent\HtmlRenderer->Drupal\Core\Render\MainContent\{closure}() (Line: 564)
Drupal\Core\Render\Renderer->executeInRenderContext(Object, Object) (Line: 242)
Drupal\Core\Render\MainContent\HtmlRenderer->prepare(Array, Object, Object) (Line: 132)
Drupal\Core\Render\MainContent\HtmlRenderer->renderResponse(Array, Object, Object) (Line: 90)
Drupal\Core\EventSubscriber\MainContentViewSubscriber->onViewRenderArray(Object, 'kernel.view', Object)
call_user_func(Array, Object, 'kernel.view', Object) (Line: 142)
Drupal\Component\EventDispatcher\ContainerAwareEventDispatcher->dispatch(Object, 'kernel.view') (Line: 174)
Symfony\Component\HttpKernel\HttpKernel->handleRaw(Object, 1) (Line: 81)
Symfony\Component\HttpKernel\HttpKernel->handle(Object, 1, 1) (Line: 58)
Drupal\Core\StackMiddleware\Session->handle(Object, 1, 1) (Line: 48)
Drupal\Core\StackMiddleware\KernelPreHandle->handle(Object, 1, 1) (Line: 191)
Drupal\page_cache\StackMiddleware\PageCache->fetch(Object, 1, 1) (Line: 128)
Drupal\page_cache\StackMiddleware\PageCache->lookup(Object, 1, 1) (Line: 82)
Drupal\page_cache\StackMiddleware\PageCache->handle(Object, 1, 1) (Line: 48)
Drupal\Core\StackMiddleware\ReverseProxyMiddleware->handle(Object, 1, 1) (Line: 51)
Drupal\Core\StackMiddleware\NegotiationMiddleware->handle(Object, 1, 1) (Line: 23)
Stack\StackedHttpKernel->handle(Object, 1, 1) (Line: 709)
Drupal\Core\DrupalKernel->handle(Object) (Line: 19)


Warning: Undefined array key "#menu_block_configuration" in Drupal\ma_bootstrap\Plugin\Preprocess\Field->preprocessElement() (line 94 of themes/message_agency/ma_bootstrap/src/Plugin/Preprocess/Field.php).

Drupal\ma_bootstrap\Plugin\Preprocess\Field->preprocessElement(Object, Object) (Line: 51)
Drupal\bootstrap\Plugin\Preprocess\PreprocessBase->preprocess(Array, 'field', Array) (Line: 1441)
Drupal\bootstrap\Bootstrap::preprocess(Array, 'field', Array) (Line: 20)
ma_bootstrap_preprocess(Array, 'field', Array)
call_user_func_array('ma_bootstrap_preprocess', Array) (Line: 287)
Drupal\Core\Theme\ThemeManager->render('field', Array) (Line: 422)
Drupal\Core\Render\Renderer->doRender(Array) (Line: 435)
Drupal\Core\Render\Renderer->doRender(Array, ) (Line: 201)
Drupal\Core\Render\Renderer->render(Array) (Line: 581)
Drupal\Core\Template\TwigExtension->renderVar(Array) (Line: 516)
__TwigTemplate_53061709731de0c4562e4ac754bb7b10c441708f0879bfd8c588550c8a9ea56f->block_middle_sidebar(Array, Array) (Line: 182)
Twig\Template->displayBlock('middle_sidebar', Array, Array) (Line: 287)
__TwigTemplate_53061709731de0c4562e4ac754bb7b10c441708f0879bfd8c588550c8a9ea56f->block_middle(Array, Array) (Line: 182)
Twig\Template->displayBlock('middle', Array, Array) (Line: 96)
__TwigTemplate_53061709731de0c4562e4ac754bb7b10c441708f0879bfd8c588550c8a9ea56f->doDisplay(Array, Array) (Line: 405)
Twig\Template->displayWithErrorHandling(Array, Array) (Line: 378)
Twig\Template->display(Array) (Line: 390)
Twig\Template->render(Array) (Line: 55)
twig_render_template('modules/message_agency/ma_sprout_layouts/templates/layout/1.0/sprout-standard.html.twig', Array) (Line: 384)
Drupal\Core\Theme\ThemeManager->render('sprout_standard', Array) (Line: 422)
Drupal\Core\Render\Renderer->doRender(Array, ) (Line: 201)
Drupal\Core\Render\Renderer->render(Array) (Line: 479)
Drupal\Core\Template\TwigExtension->escapeFilter(Object, Array, 'html', NULL, 1) (Line: 39)
__TwigTemplate_ea8f004cd46dd531978d0d757d732df050b922d8c2595a882c2a6ca7ad4649f8->doDisplay(Array, Array) (Line: 405)
Twig\Template->displayWithErrorHandling(Array, Array) (Line: 378)
Twig\Template->display(Array) (Line: 390)
Twig\Template->render(Array) (Line: 55)
twig_render_template('modules/contrib/ds/templates/ds-entity-view.html.twig', Array) (Line: 384)
Drupal\Core\Theme\ThemeManager->render('ds_entity_view', Array) (Line: 422)
Drupal\Core\Render\Renderer->doRender(Array, ) (Line: 201)
Drupal\Core\Render\Renderer->render(Array, ) (Line: 241)
Drupal\Core\Render\MainContent\HtmlRenderer->Drupal\Core\Render\MainContent\{closure}() (Line: 564)
Drupal\Core\Render\Renderer->executeInRenderContext(Object, Object) (Line: 242)
Drupal\Core\Render\MainContent\HtmlRenderer->prepare(Array, Object, Object) (Line: 132)
Drupal\Core\Render\MainContent\HtmlRenderer->renderResponse(Array, Object, Object) (Line: 90)
Drupal\Core\EventSubscriber\MainContentViewSubscriber->onViewRenderArray(Object, 'kernel.view', Object)
call_user_func(Array, Object, 'kernel.view', Object) (Line: 142)
Drupal\Component\EventDispatcher\ContainerAwareEventDispatcher->dispatch(Object, 'kernel.view') (Line: 174)
Symfony\Component\HttpKernel\HttpKernel->handleRaw(Object, 1) (Line: 81)
Symfony\Component\HttpKernel\HttpKernel->handle(Object, 1, 1) (Line: 58)
Drupal\Core\StackMiddleware\Session->handle(Object, 1, 1) (Line: 48)
Drupal\Core\StackMiddleware\KernelPreHandle->handle(Object, 1, 1) (Line: 191)
Drupal\page_cache\StackMiddleware\PageCache->fetch(Object, 1, 1) (Line: 128)
Drupal\page_cache\StackMiddleware\PageCache->lookup(Object, 1, 1) (Line: 82)
Drupal\page_cache\StackMiddleware\PageCache->handle(Object, 1, 1) (Line: 48)
Drupal\Core\StackMiddleware\ReverseProxyMiddleware->handle(Object, 1, 1) (Line: 51)
Drupal\Core\StackMiddleware\NegotiationMiddleware->handle(Object, 1, 1) (Line: 23)
Stack\StackedHttpKernel->handle(Object, 1, 1) (Line: 709)
Drupal\Core\DrupalKernel->handle(Object) (Line: 19)


Warning: Trying to access array offset on value of type null in Drupal\ma_bootstrap\Plugin\Preprocess\Field->preprocessElement() (line 94 of themes/message_agency/ma_bootstrap/src/Plugin/Preprocess/Field.php).

Drupal\ma_bootstrap\Plugin\Preprocess\Field->preprocessElement(Object, Object) (Line: 51)
Drupal\bootstrap\Plugin\Preprocess\PreprocessBase->preprocess(Array, 'field', Array) (Line: 1441)
Drupal\bootstrap\Bootstrap::preprocess(Array, 'field', Array) (Line: 20)
ma_bootstrap_preprocess(Array, 'field', Array)
call_user_func_array('ma_bootstrap_preprocess', Array) (Line: 287)
Drupal\Core\Theme\ThemeManager->render('field', Array) (Line: 422)
Drupal\Core\Render\Renderer->doRender(Array) (Line: 435)
Drupal\Core\Render\Renderer->doRender(Array, ) (Line: 201)
Drupal\Core\Render\Renderer->render(Array) (Line: 581)
Drupal\Core\Template\TwigExtension->renderVar(Array) (Line: 516)
__TwigTemplate_53061709731de0c4562e4ac754bb7b10c441708f0879bfd8c588550c8a9ea56f->block_middle_sidebar(Array, Array) (Line: 182)
Twig\Template->displayBlock('middle_sidebar', Array, Array) (Line: 287)
__TwigTemplate_53061709731de0c4562e4ac754bb7b10c441708f0879bfd8c588550c8a9ea56f->block_middle(Array, Array) (Line: 182)
Twig\Template->displayBlock('middle', Array, Array) (Line: 96)
__TwigTemplate_53061709731de0c4562e4ac754bb7b10c441708f0879bfd8c588550c8a9ea56f->doDisplay(Array, Array) (Line: 405)
Twig\Template->displayWithErrorHandling(Array, Array) (Line: 378)
Twig\Template->display(Array) (Line: 390)
Twig\Template->render(Array) (Line: 55)
twig_render_template('modules/message_agency/ma_sprout_layouts/templates/layout/1.0/sprout-standard.html.twig', Array) (Line: 384)
Drupal\Core\Theme\ThemeManager->render('sprout_standard', Array) (Line: 422)
Drupal\Core\Render\Renderer->doRender(Array, ) (Line: 201)
Drupal\Core\Render\Renderer->render(Array) (Line: 479)
Drupal\Core\Template\TwigExtension->escapeFilter(Object, Array, 'html', NULL, 1) (Line: 39)
__TwigTemplate_ea8f004cd46dd531978d0d757d732df050b922d8c2595a882c2a6ca7ad4649f8->doDisplay(Array, Array) (Line: 405)
Twig\Template->displayWithErrorHandling(Array, Array) (Line: 378)
Twig\Template->display(Array) (Line: 390)
Twig\Template->render(Array) (Line: 55)
twig_render_template('modules/contrib/ds/templates/ds-entity-view.html.twig', Array) (Line: 384)
Drupal\Core\Theme\ThemeManager->render('ds_entity_view', Array) (Line: 422)
Drupal\Core\Render\Renderer->doRender(Array, ) (Line: 201)
Drupal\Core\Render\Renderer->render(Array, ) (Line: 241)
Drupal\Core\Render\MainContent\HtmlRenderer->Drupal\Core\Render\MainContent\{closure}() (Line: 564)
Drupal\Core\Render\Renderer->executeInRenderContext(Object, Object) (Line: 242)
Drupal\Core\Render\MainContent\HtmlRenderer->prepare(Array, Object, Object) (Line: 132)
Drupal\Core\Render\MainContent\HtmlRenderer->renderResponse(Array, Object, Object) (Line: 90)
Drupal\Core\EventSubscriber\MainContentViewSubscriber->onViewRenderArray(Object, 'kernel.view', Object)
call_user_func(Array, Object, 'kernel.view', Object) (Line: 142)
Drupal\Component\EventDispatcher\ContainerAwareEventDispatcher->dispatch(Object, 'kernel.view') (Line: 174)
Symfony\Component\HttpKernel\HttpKernel->handleRaw(Object, 1) (Line: 81)
Symfony\Component\HttpKernel\HttpKernel->handle(Object, 1, 1) (Line: 58)
Drupal\Core\StackMiddleware\Session->handle(Object, 1, 1) (Line: 48)
Drupal\Core\StackMiddleware\KernelPreHandle->handle(Object, 1, 1) (Line: 191)
Drupal\page_cache\StackMiddleware\PageCache->fetch(Object, 1, 1) (Line: 128)
Drupal\page_cache\StackMiddleware\PageCache->lookup(Object, 1, 1) (Line: 82)
Drupal\page_cache\StackMiddleware\PageCache->handle(Object, 1, 1) (Line: 48)
Drupal\Core\StackMiddleware\ReverseProxyMiddleware->handle(Object, 1, 1) (Line: 51)
Drupal\Core\StackMiddleware\NegotiationMiddleware->handle(Object, 1, 1) (Line: 23)
Stack\StackedHttpKernel->handle(Object, 1, 1) (Line: 709)
Drupal\Core\DrupalKernel->handle(Object) (Line: 19)


Warning: Undefined array key "#menu_block_configuration" in Drupal\ma_bootstrap\Plugin\Preprocess\Field->preprocessElement() (line 94 of themes/message_agency/ma_bootstrap/src/Plugin/Preprocess/Field.php).

Drupal\ma_bootstrap\Plugin\Preprocess\Field->preprocessElement(Object, Object) (Line: 51)
Drupal\bootstrap\Plugin\Preprocess\PreprocessBase->preprocess(Array, 'field', Array) (Line: 1441)
Drupal\bootstrap\Bootstrap::preprocess(Array, 'field', Array) (Line: 118)
bootstrap_preprocess(Array, 'field', Array)
call_user_func_array('bootstrap_preprocess', Array) (Line: 287)
Drupal\Core\Theme\ThemeManager->render('field', Array) (Line: 422)
Drupal\Core\Render\Renderer->doRender(Array) (Line: 435)
Drupal\Core\Render\Renderer->doRender(Array, ) (Line: 201)
Drupal\Core\Render\Renderer->render(Array) (Line: 581)
Drupal\Core\Template\TwigExtension->renderVar(Array) (Line: 553)
__TwigTemplate_53061709731de0c4562e4ac754bb7b10c441708f0879bfd8c588550c8a9ea56f->block_sidebar_first(Array, Array) (Line: 182)
Twig\Template->displayBlock('sidebar_first', Array, Array) (Line: 527)
__TwigTemplate_53061709731de0c4562e4ac754bb7b10c441708f0879bfd8c588550c8a9ea56f->block_middle_sidebar(Array, Array) (Line: 182)
Twig\Template->displayBlock('middle_sidebar', Array, Array) (Line: 287)
__TwigTemplate_53061709731de0c4562e4ac754bb7b10c441708f0879bfd8c588550c8a9ea56f->block_middle(Array, Array) (Line: 182)
Twig\Template->displayBlock('middle', Array, Array) (Line: 96)
__TwigTemplate_53061709731de0c4562e4ac754bb7b10c441708f0879bfd8c588550c8a9ea56f->doDisplay(Array, Array) (Line: 405)
Twig\Template->displayWithErrorHandling(Array, Array) (Line: 378)
Twig\Template->display(Array) (Line: 390)
Twig\Template->render(Array) (Line: 55)
twig_render_template('modules/message_agency/ma_sprout_layouts/templates/layout/1.0/sprout-standard.html.twig', Array) (Line: 384)
Drupal\Core\Theme\ThemeManager->render('sprout_standard', Array) (Line: 422)
Drupal\Core\Render\Renderer->doRender(Array, ) (Line: 201)
Drupal\Core\Render\Renderer->render(Array) (Line: 479)
Drupal\Core\Template\TwigExtension->escapeFilter(Object, Array, 'html', NULL, 1) (Line: 39)
__TwigTemplate_ea8f004cd46dd531978d0d757d732df050b922d8c2595a882c2a6ca7ad4649f8->doDisplay(Array, Array) (Line: 405)
Twig\Template->displayWithErrorHandling(Array, Array) (Line: 378)
Twig\Template->display(Array) (Line: 390)
Twig\Template->render(Array) (Line: 55)
twig_render_template('modules/contrib/ds/templates/ds-entity-view.html.twig', Array) (Line: 384)
Drupal\Core\Theme\ThemeManager->render('ds_entity_view', Array) (Line: 422)
Drupal\Core\Render\Renderer->doRender(Array, ) (Line: 201)
Drupal\Core\Render\Renderer->render(Array, ) (Line: 241)
Drupal\Core\Render\MainContent\HtmlRenderer->Drupal\Core\Render\MainContent\{closure}() (Line: 564)
Drupal\Core\Render\Renderer->executeInRenderContext(Object, Object) (Line: 242)
Drupal\Core\Render\MainContent\HtmlRenderer->prepare(Array, Object, Object) (Line: 132)
Drupal\Core\Render\MainContent\HtmlRenderer->renderResponse(Array, Object, Object) (Line: 90)
Drupal\Core\EventSubscriber\MainContentViewSubscriber->onViewRenderArray(Object, 'kernel.view', Object)
call_user_func(Array, Object, 'kernel.view', Object) (Line: 142)
Drupal\Component\EventDispatcher\ContainerAwareEventDispatcher->dispatch(Object, 'kernel.view') (Line: 174)
Symfony\Component\HttpKernel\HttpKernel->handleRaw(Object, 1) (Line: 81)
Symfony\Component\HttpKernel\HttpKernel->handle(Object, 1, 1) (Line: 58)
Drupal\Core\StackMiddleware\Session->handle(Object, 1, 1) (Line: 48)
Drupal\Core\StackMiddleware\KernelPreHandle->handle(Object, 1, 1) (Line: 191)
Drupal\page_cache\StackMiddleware\PageCache->fetch(Object, 1, 1) (Line: 128)
Drupal\page_cache\StackMiddleware\PageCache->lookup(Object, 1, 1) (Line: 82)
Drupal\page_cache\StackMiddleware\PageCache->handle(Object, 1, 1) (Line: 48)
Drupal\Core\StackMiddleware\ReverseProxyMiddleware->handle(Object, 1, 1) (Line: 51)
Drupal\Core\StackMiddleware\NegotiationMiddleware->handle(Object, 1, 1) (Line: 23)
Stack\StackedHttpKernel->handle(Object, 1, 1) (Line: 709)
Drupal\Core\DrupalKernel->handle(Object) (Line: 19)


Warning: Trying to access array offset on value of type null in Drupal\ma_bootstrap\Plugin\Preprocess\Field->preprocessElement() (line 94 of themes/message_agency/ma_bootstrap/src/Plugin/Preprocess/Field.php).

Drupal\ma_bootstrap\Plugin\Preprocess\Field->preprocessElement(Object, Object) (Line: 51)
Drupal\bootstrap\Plugin\Preprocess\PreprocessBase->preprocess(Array, 'field', Array) (Line: 1441)
Drupal\bootstrap\Bootstrap::preprocess(Array, 'field', Array) (Line: 118)
bootstrap_preprocess(Array, 'field', Array)
call_user_func_array('bootstrap_preprocess', Array) (Line: 287)
Drupal\Core\Theme\ThemeManager->render('field', Array) (Line: 422)
Drupal\Core\Render\Renderer->doRender(Array) (Line: 435)
Drupal\Core\Render\Renderer->doRender(Array, ) (Line: 201)
Drupal\Core\Render\Renderer->render(Array) (Line: 581)
Drupal\Core\Template\TwigExtension->renderVar(Array) (Line: 553)
__TwigTemplate_53061709731de0c4562e4ac754bb7b10c441708f0879bfd8c588550c8a9ea56f->block_sidebar_first(Array, Array) (Line: 182)
Twig\Template->displayBlock('sidebar_first', Array, Array) (Line: 527)
__TwigTemplate_53061709731de0c4562e4ac754bb7b10c441708f0879bfd8c588550c8a9ea56f->block_middle_sidebar(Array, Array) (Line: 182)
Twig\Template->displayBlock('middle_sidebar', Array, Array) (Line: 287)
__TwigTemplate_53061709731de0c4562e4ac754bb7b10c441708f0879bfd8c588550c8a9ea56f->block_middle(Array, Array) (Line: 182)
Twig\Template->displayBlock('middle', Array, Array) (Line: 96)
__TwigTemplate_53061709731de0c4562e4ac754bb7b10c441708f0879bfd8c588550c8a9ea56f->doDisplay(Array, Array) (Line: 405)
Twig\Template->displayWithErrorHandling(Array, Array) (Line: 378)
Twig\Template->display(Array) (Line: 390)
Twig\Template->render(Array) (Line: 55)
twig_render_template('modules/message_agency/ma_sprout_layouts/templates/layout/1.0/sprout-standard.html.twig', Array) (Line: 384)
Drupal\Core\Theme\ThemeManager->render('sprout_standard', Array) (Line: 422)
Drupal\Core\Render\Renderer->doRender(Array, ) (Line: 201)
Drupal\Core\Render\Renderer->render(Array) (Line: 479)
Drupal\Core\Template\TwigExtension->escapeFilter(Object, Array, 'html', NULL, 1) (Line: 39)
__TwigTemplate_ea8f004cd46dd531978d0d757d732df050b922d8c2595a882c2a6ca7ad4649f8->doDisplay(Array, Array) (Line: 405)
Twig\Template->displayWithErrorHandling(Array, Array) (Line: 378)
Twig\Template->display(Array) (Line: 390)
Twig\Template->render(Array) (Line: 55)
twig_render_template('modules/contrib/ds/templates/ds-entity-view.html.twig', Array) (Line: 384)
Drupal\Core\Theme\ThemeManager->render('ds_entity_view', Array) (Line: 422)
Drupal\Core\Render\Renderer->doRender(Array, ) (Line: 201)
Drupal\Core\Render\Renderer->render(Array, ) (Line: 241)
Drupal\Core\Render\MainContent\HtmlRenderer->Drupal\Core\Render\MainContent\{closure}() (Line: 564)
Drupal\Core\Render\Renderer->executeInRenderContext(Object, Object) (Line: 242)
Drupal\Core\Render\MainContent\HtmlRenderer->prepare(Array, Object, Object) (Line: 132)
Drupal\Core\Render\MainContent\HtmlRenderer->renderResponse(Array, Object, Object) (Line: 90)
Drupal\Core\EventSubscriber\MainContentViewSubscriber->onViewRenderArray(Object, 'kernel.view', Object)
call_user_func(Array, Object, 'kernel.view', Object) (Line: 142)
Drupal\Component\EventDispatcher\ContainerAwareEventDispatcher->dispatch(Object, 'kernel.view') (Line: 174)
Symfony\Component\HttpKernel\HttpKernel->handleRaw(Object, 1) (Line: 81)
Symfony\Component\HttpKernel\HttpKernel->handle(Object, 1, 1) (Line: 58)
Drupal\Core\StackMiddleware\Session->handle(Object, 1, 1) (Line: 48)
Drupal\Core\StackMiddleware\KernelPreHandle->handle(Object, 1, 1) (Line: 191)
Drupal\page_cache\StackMiddleware\PageCache->fetch(Object, 1, 1) (Line: 128)
Drupal\page_cache\StackMiddleware\PageCache->lookup(Object, 1, 1) (Line: 82)
Drupal\page_cache\StackMiddleware\PageCache->handle(Object, 1, 1) (Line: 48)
Drupal\Core\StackMiddleware\ReverseProxyMiddleware->handle(Object, 1, 1) (Line: 51)
Drupal\Core\StackMiddleware\NegotiationMiddleware->handle(Object, 1, 1) (Line: 23)
Stack\StackedHttpKernel->handle(Object, 1, 1) (Line: 709)
Drupal\Core\DrupalKernel->handle(Object) (Line: 19)


Warning: Undefined array key "#menu_block_configuration" in Drupal\ma_bootstrap\Plugin\Preprocess\Field->preprocessElement() (line 94 of themes/message_agency/ma_bootstrap/src/Plugin/Preprocess/Field.php).

Drupal\ma_bootstrap\Plugin\Preprocess\Field->preprocessElement(Object, Object) (Line: 51)
Drupal\bootstrap\Plugin\Preprocess\PreprocessBase->preprocess(Array, 'field', Array) (Line: 1441)
Drupal\bootstrap\Bootstrap::preprocess(Array, 'field', Array) (Line: 20)
ma_bootstrap_preprocess(Array, 'field', Array)
call_user_func_array('ma_bootstrap_preprocess', Array) (Line: 287)
Drupal\Core\Theme\ThemeManager->render('field', Array) (Line: 422)
Drupal\Core\Render\Renderer->doRender(Array) (Line: 435)
Drupal\Core\Render\Renderer->doRender(Array, ) (Line: 201)
Drupal\Core\Render\Renderer->render(Array) (Line: 581)
Drupal\Core\Template\TwigExtension->renderVar(Array) (Line: 553)
__TwigTemplate_53061709731de0c4562e4ac754bb7b10c441708f0879bfd8c588550c8a9ea56f->block_sidebar_first(Array, Array) (Line: 182)
Twig\Template->displayBlock('sidebar_first', Array, Array) (Line: 527)
__TwigTemplate_53061709731de0c4562e4ac754bb7b10c441708f0879bfd8c588550c8a9ea56f->block_middle_sidebar(Array, Array) (Line: 182)
Twig\Template->displayBlock('middle_sidebar', Array, Array) (Line: 287)
__TwigTemplate_53061709731de0c4562e4ac754bb7b10c441708f0879bfd8c588550c8a9ea56f->block_middle(Array, Array) (Line: 182)
Twig\Template->displayBlock('middle', Array, Array) (Line: 96)
__TwigTemplate_53061709731de0c4562e4ac754bb7b10c441708f0879bfd8c588550c8a9ea56f->doDisplay(Array, Array) (Line: 405)
Twig\Template->displayWithErrorHandling(Array, Array) (Line: 378)
Twig\Template->display(Array) (Line: 390)
Twig\Template->render(Array) (Line: 55)
twig_render_template('modules/message_agency/ma_sprout_layouts/templates/layout/1.0/sprout-standard.html.twig', Array) (Line: 384)
Drupal\Core\Theme\ThemeManager->render('sprout_standard', Array) (Line: 422)
Drupal\Core\Render\Renderer->doRender(Array, ) (Line: 201)
Drupal\Core\Render\Renderer->render(Array) (Line: 479)
Drupal\Core\Template\TwigExtension->escapeFilter(Object, Array, 'html', NULL, 1) (Line: 39)
__TwigTemplate_ea8f004cd46dd531978d0d757d732df050b922d8c2595a882c2a6ca7ad4649f8->doDisplay(Array, Array) (Line: 405)
Twig\Template->displayWithErrorHandling(Array, Array) (Line: 378)
Twig\Template->display(Array) (Line: 390)
Twig\Template->render(Array) (Line: 55)
twig_render_template('modules/contrib/ds/templates/ds-entity-view.html.twig', Array) (Line: 384)
Drupal\Core\Theme\ThemeManager->render('ds_entity_view', Array) (Line: 422)
Drupal\Core\Render\Renderer->doRender(Array, ) (Line: 201)
Drupal\Core\Render\Renderer->render(Array, ) (Line: 241)
Drupal\Core\Render\MainContent\HtmlRenderer->Drupal\Core\Render\MainContent\{closure}() (Line: 564)
Drupal\Core\Render\Renderer->executeInRenderContext(Object, Object) (Line: 242)
Drupal\Core\Render\MainContent\HtmlRenderer->prepare(Array, Object, Object) (Line: 132)
Drupal\Core\Render\MainContent\HtmlRenderer->renderResponse(Array, Object, Object) (Line: 90)
Drupal\Core\EventSubscriber\MainContentViewSubscriber->onViewRenderArray(Object, 'kernel.view', Object)
call_user_func(Array, Object, 'kernel.view', Object) (Line: 142)
Drupal\Component\EventDispatcher\ContainerAwareEventDispatcher->dispatch(Object, 'kernel.view') (Line: 174)
Symfony\Component\HttpKernel\HttpKernel->handleRaw(Object, 1) (Line: 81)
Symfony\Component\HttpKernel\HttpKernel->handle(Object, 1, 1) (Line: 58)
Drupal\Core\StackMiddleware\Session->handle(Object, 1, 1) (Line: 48)
Drupal\Core\StackMiddleware\KernelPreHandle->handle(Object, 1, 1) (Line: 191)
Drupal\page_cache\StackMiddleware\PageCache->fetch(Object, 1, 1) (Line: 128)
Drupal\page_cache\StackMiddleware\PageCache->lookup(Object, 1, 1) (Line: 82)
Drupal\page_cache\StackMiddleware\PageCache->handle(Object, 1, 1) (Line: 48)
Drupal\Core\StackMiddleware\ReverseProxyMiddleware->handle(Object, 1, 1) (Line: 51)
Drupal\Core\StackMiddleware\NegotiationMiddleware->handle(Object, 1, 1) (Line: 23)
Stack\StackedHttpKernel->handle(Object, 1, 1) (Line: 709)
Drupal\Core\DrupalKernel->handle(Object) (Line: 19)


Warning: Trying to access array offset on value of type null in Drupal\ma_bootstrap\Plugin\Preprocess\Field->preprocessElement() (line 94 of themes/message_agency/ma_bootstrap/src/Plugin/Preprocess/Field.php).

Drupal\ma_bootstrap\Plugin\Preprocess\Field->preprocessElement(Object, Object) (Line: 51)
Drupal\bootstrap\Plugin\Preprocess\PreprocessBase->preprocess(Array, 'field', Array) (Line: 1441)
Drupal\bootstrap\Bootstrap::preprocess(Array, 'field', Array) (Line: 20)
ma_bootstrap_preprocess(Array, 'field', Array)
call_user_func_array('ma_bootstrap_preprocess', Array) (Line: 287)
Drupal\Core\Theme\ThemeManager->render('field', Array) (Line: 422)
Drupal\Core\Render\Renderer->doRender(Array) (Line: 435)
Drupal\Core\Render\Renderer->doRender(Array, ) (Line: 201)
Drupal\Core\Render\Renderer->render(Array) (Line: 581)
Drupal\Core\Template\TwigExtension->renderVar(Array) (Line: 553)
__TwigTemplate_53061709731de0c4562e4ac754bb7b10c441708f0879bfd8c588550c8a9ea56f->block_sidebar_first(Array, Array) (Line: 182)
Twig\Template->displayBlock('sidebar_first', Array, Array) (Line: 527)
__TwigTemplate_53061709731de0c4562e4ac754bb7b10c441708f0879bfd8c588550c8a9ea56f->block_middle_sidebar(Array, Array) (Line: 182)
Twig\Template->displayBlock('middle_sidebar', Array, Array) (Line: 287)
__TwigTemplate_53061709731de0c4562e4ac754bb7b10c441708f0879bfd8c588550c8a9ea56f->block_middle(Array, Array) (Line: 182)
Twig\Template->displayBlock('middle', Array, Array) (Line: 96)
__TwigTemplate_53061709731de0c4562e4ac754bb7b10c441708f0879bfd8c588550c8a9ea56f->doDisplay(Array, Array) (Line: 405)
Twig\Template->displayWithErrorHandling(Array, Array) (Line: 378)
Twig\Template->display(Array) (Line: 390)
Twig\Template->render(Array) (Line: 55)
twig_render_template('modules/message_agency/ma_sprout_layouts/templates/layout/1.0/sprout-standard.html.twig', Array) (Line: 384)
Drupal\Core\Theme\ThemeManager->render('sprout_standard', Array) (Line: 422)
Drupal\Core\Render\Renderer->doRender(Array, ) (Line: 201)
Drupal\Core\Render\Renderer->render(Array) (Line: 479)
Drupal\Core\Template\TwigExtension->escapeFilter(Object, Array, 'html', NULL, 1) (Line: 39)
__TwigTemplate_ea8f004cd46dd531978d0d757d732df050b922d8c2595a882c2a6ca7ad4649f8->doDisplay(Array, Array) (Line: 405)
Twig\Template->displayWithErrorHandling(Array, Array) (Line: 378)
Twig\Template->display(Array) (Line: 390)
Twig\Template->render(Array) (Line: 55)
twig_render_template('modules/contrib/ds/templates/ds-entity-view.html.twig', Array) (Line: 384)
Drupal\Core\Theme\ThemeManager->render('ds_entity_view', Array) (Line: 422)
Drupal\Core\Render\Renderer->doRender(Array, ) (Line: 201)
Drupal\Core\Render\Renderer->render(Array, ) (Line: 241)
Drupal\Core\Render\MainContent\HtmlRenderer->Drupal\Core\Render\MainContent\{closure}() (Line: 564)
Drupal\Core\Render\Renderer->executeInRenderContext(Object, Object) (Line: 242)
Drupal\Core\Render\MainContent\HtmlRenderer->prepare(Array, Object, Object) (Line: 132)
Drupal\Core\Render\MainContent\HtmlRenderer->renderResponse(Array, Object, Object) (Line: 90)
Drupal\Core\EventSubscriber\MainContentViewSubscriber->onViewRenderArray(Object, 'kernel.view', Object)
call_user_func(Array, Object, 'kernel.view', Object) (Line: 142)
Drupal\Component\EventDispatcher\ContainerAwareEventDispatcher->dispatch(Object, 'kernel.view') (Line: 174)
Symfony\Component\HttpKernel\HttpKernel->handleRaw(Object, 1) (Line: 81)
Symfony\Component\HttpKernel\HttpKernel->handle(Object, 1, 1) (Line: 58)
Drupal\Core\StackMiddleware\Session->handle(Object, 1, 1) (Line: 48)
Drupal\Core\StackMiddleware\KernelPreHandle->handle(Object, 1, 1) (Line: 191)
Drupal\page_cache\StackMiddleware\PageCache->fetch(Object, 1, 1) (Line: 128)
Drupal\page_cache\StackMiddleware\PageCache->lookup(Object, 1, 1) (Line: 82)
Drupal\page_cache\StackMiddleware\PageCache->handle(Object, 1, 1) (Line: 48)
Drupal\Core\StackMiddleware\ReverseProxyMiddleware->handle(Object, 1, 1) (Line: 51)
Drupal\Core\StackMiddleware\NegotiationMiddleware->handle(Object, 1, 1) (Line: 23)
Stack\StackedHttpKernel->handle(Object, 1, 1) (Line: 709)
Drupal\Core\DrupalKernel->handle(Object) (Line: 19)


Warning: Undefined array key "#menu_block_configuration" in Drupal\ma_bootstrap\Plugin\Preprocess\Field->preprocessElement() (line 94 of themes/message_agency/ma_bootstrap/src/Plugin/Preprocess/Field.php).

Drupal\ma_bootstrap\Plugin\Preprocess\Field->preprocessElement(Object, Object) (Line: 51)
Drupal\bootstrap\Plugin\Preprocess\PreprocessBase->preprocess(Array, 'field', Array) (Line: 1441)
Drupal\bootstrap\Bootstrap::preprocess(Array, 'field', Array) (Line: 118)
bootstrap_preprocess(Array, 'field', Array)
call_user_func_array('bootstrap_preprocess', Array) (Line: 287)
Drupal\Core\Theme\ThemeManager->render('field', Array) (Line: 422)
Drupal\Core\Render\Renderer->doRender(Array) (Line: 435)
Drupal\Core\Render\Renderer->doRender(Array, ) (Line: 201)
Drupal\Core\Render\Renderer->render(Array) (Line: 479)
Drupal\Core\Template\TwigExtension->escapeFilter(Object, Array, 'html', NULL, 1) (Line: 561)
__TwigTemplate_53061709731de0c4562e4ac754bb7b10c441708f0879bfd8c588550c8a9ea56f->block_sidebar_first(Array, Array) (Line: 182)
Twig\Template->displayBlock('sidebar_first', Array, Array) (Line: 527)
__TwigTemplate_53061709731de0c4562e4ac754bb7b10c441708f0879bfd8c588550c8a9ea56f->block_middle_sidebar(Array, Array) (Line: 182)
Twig\Template->displayBlock('middle_sidebar', Array, Array) (Line: 287)
__TwigTemplate_53061709731de0c4562e4ac754bb7b10c441708f0879bfd8c588550c8a9ea56f->block_middle(Array, Array) (Line: 182)
Twig\Template->displayBlock('middle', Array, Array) (Line: 96)
__TwigTemplate_53061709731de0c4562e4ac754bb7b10c441708f0879bfd8c588550c8a9ea56f->doDisplay(Array, Array) (Line: 405)
Twig\Template->displayWithErrorHandling(Array, Array) (Line: 378)
Twig\Template->display(Array) (Line: 390)
Twig\Template->render(Array) (Line: 55)
twig_render_template('modules/message_agency/ma_sprout_layouts/templates/layout/1.0/sprout-standard.html.twig', Array) (Line: 384)
Drupal\Core\Theme\ThemeManager->render('sprout_standard', Array) (Line: 422)
Drupal\Core\Render\Renderer->doRender(Array, ) (Line: 201)
Drupal\Core\Render\Renderer->render(Array) (Line: 479)
Drupal\Core\Template\TwigExtension->escapeFilter(Object, Array, 'html', NULL, 1) (Line: 39)
__TwigTemplate_ea8f004cd46dd531978d0d757d732df050b922d8c2595a882c2a6ca7ad4649f8->doDisplay(Array, Array) (Line: 405)
Twig\Template->displayWithErrorHandling(Array, Array) (Line: 378)
Twig\Template->display(Array) (Line: 390)
Twig\Template->render(Array) (Line: 55)
twig_render_template('modules/contrib/ds/templates/ds-entity-view.html.twig', Array) (Line: 384)
Drupal\Core\Theme\ThemeManager->render('ds_entity_view', Array) (Line: 422)
Drupal\Core\Render\Renderer->doRender(Array, ) (Line: 201)
Drupal\Core\Render\Renderer->render(Array, ) (Line: 241)
Drupal\Core\Render\MainContent\HtmlRenderer->Drupal\Core\Render\MainContent\{closure}() (Line: 564)
Drupal\Core\Render\Renderer->executeInRenderContext(Object, Object) (Line: 242)
Drupal\Core\Render\MainContent\HtmlRenderer->prepare(Array, Object, Object) (Line: 132)
Drupal\Core\Render\MainContent\HtmlRenderer->renderResponse(Array, Object, Object) (Line: 90)
Drupal\Core\EventSubscriber\MainContentViewSubscriber->onViewRenderArray(Object, 'kernel.view', Object)
call_user_func(Array, Object, 'kernel.view', Object) (Line: 142)
Drupal\Component\EventDispatcher\ContainerAwareEventDispatcher->dispatch(Object, 'kernel.view') (Line: 174)
Symfony\Component\HttpKernel\HttpKernel->handleRaw(Object, 1) (Line: 81)
Symfony\Component\HttpKernel\HttpKernel->handle(Object, 1, 1) (Line: 58)
Drupal\Core\StackMiddleware\Session->handle(Object, 1, 1) (Line: 48)
Drupal\Core\StackMiddleware\KernelPreHandle->handle(Object, 1, 1) (Line: 191)
Drupal\page_cache\StackMiddleware\PageCache->fetch(Object, 1, 1) (Line: 128)
Drupal\page_cache\StackMiddleware\PageCache->lookup(Object, 1, 1) (Line: 82)
Drupal\page_cache\StackMiddleware\PageCache->handle(Object, 1, 1) (Line: 48)
Drupal\Core\StackMiddleware\ReverseProxyMiddleware->handle(Object, 1, 1) (Line: 51)
Drupal\Core\StackMiddleware\NegotiationMiddleware->handle(Object, 1, 1) (Line: 23)
Stack\StackedHttpKernel->handle(Object, 1, 1) (Line: 709)
Drupal\Core\DrupalKernel->handle(Object) (Line: 19)


Warning: Trying to access array offset on value of type null in Drupal\ma_bootstrap\Plugin\Preprocess\Field->preprocessElement() (line 94 of themes/message_agency/ma_bootstrap/src/Plugin/Preprocess/Field.php).

Drupal\ma_bootstrap\Plugin\Preprocess\Field->preprocessElement(Object, Object) (Line: 51)
Drupal\bootstrap\Plugin\Preprocess\PreprocessBase->preprocess(Array, 'field', Array) (Line: 1441)
Drupal\bootstrap\Bootstrap::preprocess(Array, 'field', Array) (Line: 118)
bootstrap_preprocess(Array, 'field', Array)
call_user_func_array('bootstrap_preprocess', Array) (Line: 287)
Drupal\Core\Theme\ThemeManager->render('field', Array) (Line: 422)
Drupal\Core\Render\Renderer->doRender(Array) (Line: 435)
Drupal\Core\Render\Renderer->doRender(Array, ) (Line: 201)
Drupal\Core\Render\Renderer->render(Array) (Line: 479)
Drupal\Core\Template\TwigExtension->escapeFilter(Object, Array, 'html', NULL, 1) (Line: 561)
__TwigTemplate_53061709731de0c4562e4ac754bb7b10c441708f0879bfd8c588550c8a9ea56f->block_sidebar_first(Array, Array) (Line: 182)
Twig\Template->displayBlock('sidebar_first', Array, Array) (Line: 527)
__TwigTemplate_53061709731de0c4562e4ac754bb7b10c441708f0879bfd8c588550c8a9ea56f->block_middle_sidebar(Array, Array) (Line: 182)
Twig\Template->displayBlock('middle_sidebar', Array, Array) (Line: 287)
__TwigTemplate_53061709731de0c4562e4ac754bb7b10c441708f0879bfd8c588550c8a9ea56f->block_middle(Array, Array) (Line: 182)
Twig\Template->displayBlock('middle', Array, Array) (Line: 96)
__TwigTemplate_53061709731de0c4562e4ac754bb7b10c441708f0879bfd8c588550c8a9ea56f->doDisplay(Array, Array) (Line: 405)
Twig\Template->displayWithErrorHandling(Array, Array) (Line: 378)
Twig\Template->display(Array) (Line: 390)
Twig\Template->render(Array) (Line: 55)
twig_render_template('modules/message_agency/ma_sprout_layouts/templates/layout/1.0/sprout-standard.html.twig', Array) (Line: 384)
Drupal\Core\Theme\ThemeManager->render('sprout_standard', Array) (Line: 422)
Drupal\Core\Render\Renderer->doRender(Array, ) (Line: 201)
Drupal\Core\Render\Renderer->render(Array) (Line: 479)
Drupal\Core\Template\TwigExtension->escapeFilter(Object, Array, 'html', NULL, 1) (Line: 39)
__TwigTemplate_ea8f004cd46dd531978d0d757d732df050b922d8c2595a882c2a6ca7ad4649f8->doDisplay(Array, Array) (Line: 405)
Twig\Template->displayWithErrorHandling(Array, Array) (Line: 378)
Twig\Template->display(Array) (Line: 390)
Twig\Template->render(Array) (Line: 55)
twig_render_template('modules/contrib/ds/templates/ds-entity-view.html.twig', Array) (Line: 384)
Drupal\Core\Theme\ThemeManager->render('ds_entity_view', Array) (Line: 422)
Drupal\Core\Render\Renderer->doRender(Array, ) (Line: 201)
Drupal\Core\Render\Renderer->render(Array, ) (Line: 241)
Drupal\Core\Render\MainContent\HtmlRenderer->Drupal\Core\Render\MainContent\{closure}() (Line: 564)
Drupal\Core\Render\Renderer->executeInRenderContext(Object, Object) (Line: 242)
Drupal\Core\Render\MainContent\HtmlRenderer->prepare(Array, Object, Object) (Line: 132)
Drupal\Core\Render\MainContent\HtmlRenderer->renderResponse(Array, Object, Object) (Line: 90)
Drupal\Core\EventSubscriber\MainContentViewSubscriber->onViewRenderArray(Object, 'kernel.view', Object)
call_user_func(Array, Object, 'kernel.view', Object) (Line: 142)
Drupal\Component\EventDispatcher\ContainerAwareEventDispatcher->dispatch(Object, 'kernel.view') (Line: 174)
Symfony\Component\HttpKernel\HttpKernel->handleRaw(Object, 1) (Line: 81)
Symfony\Component\HttpKernel\HttpKernel->handle(Object, 1, 1) (Line: 58)
Drupal\Core\StackMiddleware\Session->handle(Object, 1, 1) (Line: 48)
Drupal\Core\StackMiddleware\KernelPreHandle->handle(Object, 1, 1) (Line: 191)
Drupal\page_cache\StackMiddleware\PageCache->fetch(Object, 1, 1) (Line: 128)
Drupal\page_cache\StackMiddleware\PageCache->lookup(Object, 1, 1) (Line: 82)
Drupal\page_cache\StackMiddleware\PageCache->handle(Object, 1, 1) (Line: 48)
Drupal\Core\StackMiddleware\ReverseProxyMiddleware->handle(Object, 1, 1) (Line: 51)
Drupal\Core\StackMiddleware\NegotiationMiddleware->handle(Object, 1, 1) (Line: 23)
Stack\StackedHttpKernel->handle(Object, 1, 1) (Line: 709)
Drupal\Core\DrupalKernel->handle(Object) (Line: 19)


Warning: Undefined array key "#menu_block_configuration" in Drupal\ma_bootstrap\Plugin\Preprocess\Field->preprocessElement() (line 94 of themes/message_agency/ma_bootstrap/src/Plugin/Preprocess/Field.php).

Drupal\ma_bootstrap\Plugin\Preprocess\Field->preprocessElement(Object, Object) (Line: 51)
Drupal\bootstrap\Plugin\Preprocess\PreprocessBase->preprocess(Array, 'field', Array) (Line: 1441)
Drupal\bootstrap\Bootstrap::preprocess(Array, 'field', Array) (Line: 20)
ma_bootstrap_preprocess(Array, 'field', Array)
call_user_func_array('ma_bootstrap_preprocess', Array) (Line: 287)
Drupal\Core\Theme\ThemeManager->render('field', Array) (Line: 422)
Drupal\Core\Render\Renderer->doRender(Array) (Line: 435)
Drupal\Core\Render\Renderer->doRender(Array, ) (Line: 201)
Drupal\Core\Render\Renderer->render(Array) (Line: 479)
Drupal\Core\Template\TwigExtension->escapeFilter(Object, Array, 'html', NULL, 1) (Line: 561)
__TwigTemplate_53061709731de0c4562e4ac754bb7b10c441708f0879bfd8c588550c8a9ea56f->block_sidebar_first(Array, Array) (Line: 182)
Twig\Template->displayBlock('sidebar_first', Array, Array) (Line: 527)
__TwigTemplate_53061709731de0c4562e4ac754bb7b10c441708f0879bfd8c588550c8a9ea56f->block_middle_sidebar(Array, Array) (Line: 182)
Twig\Template->displayBlock('middle_sidebar', Array, Array) (Line: 287)
__TwigTemplate_53061709731de0c4562e4ac754bb7b10c441708f0879bfd8c588550c8a9ea56f->block_middle(Array, Array) (Line: 182)
Twig\Template->displayBlock('middle', Array, Array) (Line: 96)
__TwigTemplate_53061709731de0c4562e4ac754bb7b10c441708f0879bfd8c588550c8a9ea56f->doDisplay(Array, Array) (Line: 405)
Twig\Template->displayWithErrorHandling(Array, Array) (Line: 378)
Twig\Template->display(Array) (Line: 390)
Twig\Template->render(Array) (Line: 55)
twig_render_template('modules/message_agency/ma_sprout_layouts/templates/layout/1.0/sprout-standard.html.twig', Array) (Line: 384)
Drupal\Core\Theme\ThemeManager->render('sprout_standard', Array) (Line: 422)
Drupal\Core\Render\Renderer->doRender(Array, ) (Line: 201)
Drupal\Core\Render\Renderer->render(Array) (Line: 479)
Drupal\Core\Template\TwigExtension->escapeFilter(Object, Array, 'html', NULL, 1) (Line: 39)
__TwigTemplate_ea8f004cd46dd531978d0d757d732df050b922d8c2595a882c2a6ca7ad4649f8->doDisplay(Array, Array) (Line: 405)
Twig\Template->displayWithErrorHandling(Array, Array) (Line: 378)
Twig\Template->display(Array) (Line: 390)
Twig\Template->render(Array) (Line: 55)
twig_render_template('modules/contrib/ds/templates/ds-entity-view.html.twig', Array) (Line: 384)
Drupal\Core\Theme\ThemeManager->render('ds_entity_view', Array) (Line: 422)
Drupal\Core\Render\Renderer->doRender(Array, ) (Line: 201)
Drupal\Core\Render\Renderer->render(Array, ) (Line: 241)
Drupal\Core\Render\MainContent\HtmlRenderer->Drupal\Core\Render\MainContent\{closure}() (Line: 564)
Drupal\Core\Render\Renderer->executeInRenderContext(Object, Object) (Line: 242)
Drupal\Core\Render\MainContent\HtmlRenderer->prepare(Array, Object, Object) (Line: 132)
Drupal\Core\Render\MainContent\HtmlRenderer->renderResponse(Array, Object, Object) (Line: 90)
Drupal\Core\EventSubscriber\MainContentViewSubscriber->onViewRenderArray(Object, 'kernel.view', Object)
call_user_func(Array, Object, 'kernel.view', Object) (Line: 142)
Drupal\Component\EventDispatcher\ContainerAwareEventDispatcher->dispatch(Object, 'kernel.view') (Line: 174)
Symfony\Component\HttpKernel\HttpKernel->handleRaw(Object, 1) (Line: 81)
Symfony\Component\HttpKernel\HttpKernel->handle(Object, 1, 1) (Line: 58)
Drupal\Core\StackMiddleware\Session->handle(Object, 1, 1) (Line: 48)
Drupal\Core\StackMiddleware\KernelPreHandle->handle(Object, 1, 1) (Line: 191)
Drupal\page_cache\StackMiddleware\PageCache->fetch(Object, 1, 1) (Line: 128)
Drupal\page_cache\StackMiddleware\PageCache->lookup(Object, 1, 1) (Line: 82)
Drupal\page_cache\StackMiddleware\PageCache->handle(Object, 1, 1) (Line: 48)
Drupal\Core\StackMiddleware\ReverseProxyMiddleware->handle(Object, 1, 1) (Line: 51)
Drupal\Core\StackMiddleware\NegotiationMiddleware->handle(Object, 1, 1) (Line: 23)
Stack\StackedHttpKernel->handle(Object, 1, 1) (Line: 709)
Drupal\Core\DrupalKernel->handle(Object) (Line: 19)


Warning: Trying to access array offset on value of type null in Drupal\ma_bootstrap\Plugin\Preprocess\Field->preprocessElement() (line 94 of themes/message_agency/ma_bootstrap/src/Plugin/Preprocess/Field.php).

Drupal\ma_bootstrap\Plugin\Preprocess\Field->preprocessElement(Object, Object) (Line: 51)
Drupal\bootstrap\Plugin\Preprocess\PreprocessBase->preprocess(Array, 'field', Array) (Line: 1441)
Drupal\bootstrap\Bootstrap::preprocess(Array, 'field', Array) (Line: 20)
ma_bootstrap_preprocess(Array, 'field', Array)
call_user_func_array('ma_bootstrap_preprocess', Array) (Line: 287)
Drupal\Core\Theme\ThemeManager->render('field', Array) (Line: 422)
Drupal\Core\Render\Renderer->doRender(Array) (Line: 435)
Drupal\Core\Render\Renderer->doRender(Array, ) (Line: 201)
Drupal\Core\Render\Renderer->render(Array) (Line: 479)
Drupal\Core\Template\TwigExtension->escapeFilter(Object, Array, 'html', NULL, 1) (Line: 561)
__TwigTemplate_53061709731de0c4562e4ac754bb7b10c441708f0879bfd8c588550c8a9ea56f->block_sidebar_first(Array, Array) (Line: 182)
Twig\Template->displayBlock('sidebar_first', Array, Array) (Line: 527)
__TwigTemplate_53061709731de0c4562e4ac754bb7b10c441708f0879bfd8c588550c8a9ea56f->block_middle_sidebar(Array, Array) (Line: 182)
Twig\Template->displayBlock('middle_sidebar', Array, Array) (Line: 287)
__TwigTemplate_53061709731de0c4562e4ac754bb7b10c441708f0879bfd8c588550c8a9ea56f->block_middle(Array, Array) (Line: 182)
Twig\Template->displayBlock('middle', Array, Array) (Line: 96)
__TwigTemplate_53061709731de0c4562e4ac754bb7b10c441708f0879bfd8c588550c8a9ea56f->doDisplay(Array, Array) (Line: 405)
Twig\Template->displayWithErrorHandling(Array, Array) (Line: 378)
Twig\Template->display(Array) (Line: 390)
Twig\Template->render(Array) (Line: 55)
twig_render_template('modules/message_agency/ma_sprout_layouts/templates/layout/1.0/sprout-standard.html.twig', Array) (Line: 384)
Drupal\Core\Theme\ThemeManager->render('sprout_standard', Array) (Line: 422)
Drupal\Core\Render\Renderer->doRender(Array, ) (Line: 201)
Drupal\Core\Render\Renderer->render(Array) (Line: 479)
Drupal\Core\Template\TwigExtension->escapeFilter(Object, Array, 'html', NULL, 1) (Line: 39)
__TwigTemplate_ea8f004cd46dd531978d0d757d732df050b922d8c2595a882c2a6ca7ad4649f8->doDisplay(Array, Array) (Line: 405)
Twig\Template->displayWithErrorHandling(Array, Array) (Line: 378)
Twig\Template->display(Array) (Line: 390)
Twig\Template->render(Array) (Line: 55)
twig_render_template('modules/contrib/ds/templates/ds-entity-view.html.twig', Array) (Line: 384)
Drupal\Core\Theme\ThemeManager->render('ds_entity_view', Array) (Line: 422)
Drupal\Core\Render\Renderer->doRender(Array, ) (Line: 201)
Drupal\Core\Render\Renderer->render(Array, ) (Line: 241)
Drupal\Core\Render\MainContent\HtmlRenderer->Drupal\Core\Render\MainContent\{closure}() (Line: 564)
Drupal\Core\Render\Renderer->executeInRenderContext(Object, Object) (Line: 242)
Drupal\Core\Render\MainContent\HtmlRenderer->prepare(Array, Object, Object) (Line: 132)
Drupal\Core\Render\MainContent\HtmlRenderer->renderResponse(Array, Object, Object) (Line: 90)
Drupal\Core\EventSubscriber\MainContentViewSubscriber->onViewRenderArray(Object, 'kernel.view', Object)
call_user_func(Array, Object, 'kernel.view', Object) (Line: 142)
Drupal\Component\EventDispatcher\ContainerAwareEventDispatcher->dispatch(Object, 'kernel.view') (Line: 174)
Symfony\Component\HttpKernel\HttpKernel->handleRaw(Object, 1) (Line: 81)
Symfony\Component\HttpKernel\HttpKernel->handle(Object, 1, 1) (Line: 58)
Drupal\Core\StackMiddleware\Session->handle(Object, 1, 1) (Line: 48)
Drupal\Core\StackMiddleware\KernelPreHandle->handle(Object, 1, 1) (Line: 191)
Drupal\page_cache\StackMiddleware\PageCache->fetch(Object, 1, 1) (Line: 128)
Drupal\page_cache\StackMiddleware\PageCache->lookup(Object, 1, 1) (Line: 82)
Drupal\page_cache\StackMiddleware\PageCache->handle(Object, 1, 1) (Line: 48)
Drupal\Core\StackMiddleware\ReverseProxyMiddleware->handle(Object, 1, 1) (Line: 51)
Drupal\Core\StackMiddleware\NegotiationMiddleware->handle(Object, 1, 1) (Line: 23)
Stack\StackedHttpKernel->handle(Object, 1, 1) (Line: 709)
Drupal\Core\DrupalKernel->handle(Object) (Line: 19)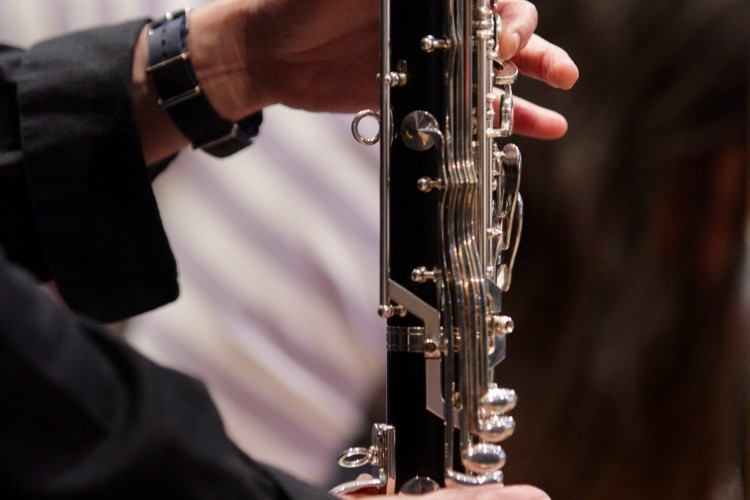 This spring the PSO will support the Youth Orchestra of Central Jersey through a series of auditioned masterclasses with our principal players as they prepare for their Spring Small Ensembles concert on April 2nd. For more information about the YOCJ's upcoming events visit https://yocj.org/concerts-events/upcoming-events/. 
Featured Clinicians: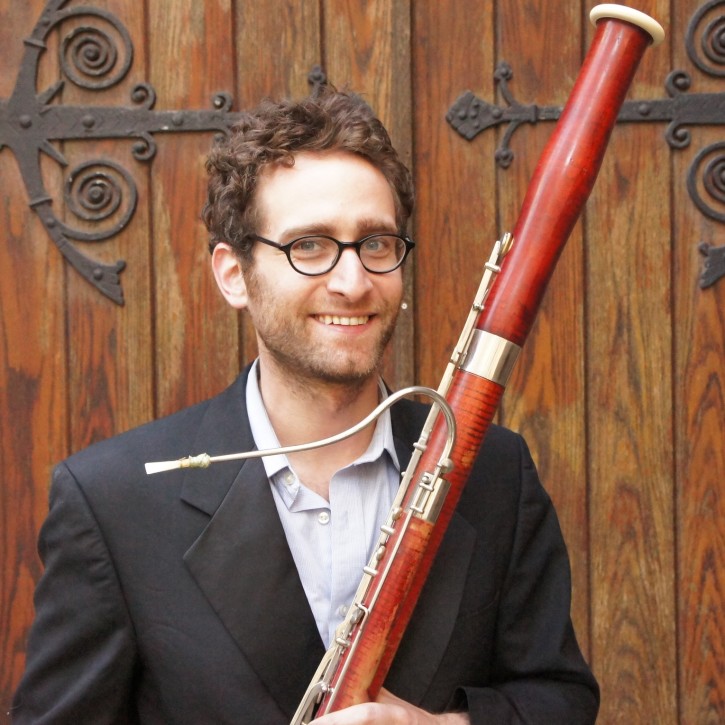 Brad Balliett, Principal Bassoon
The Cynthia & Robert Hillas Chair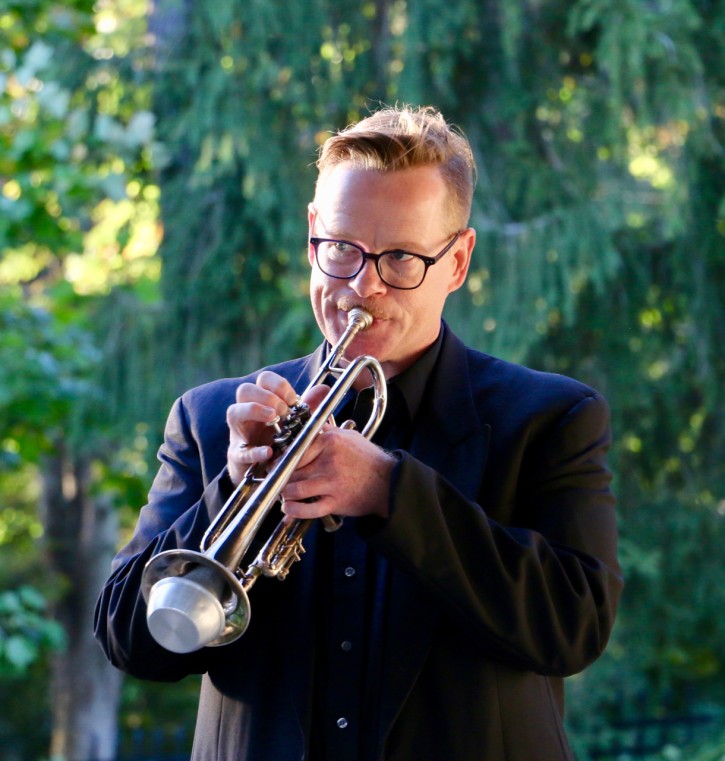 Jerry Bryant, Principal Trumpet
The Donna & Donald Deieso Chair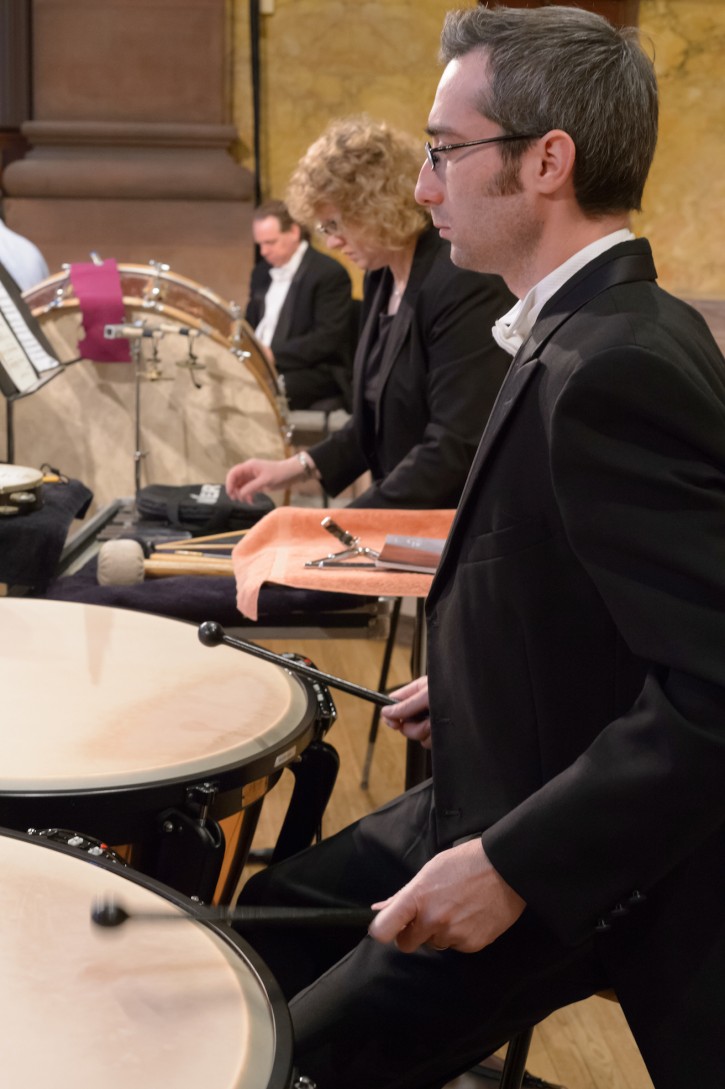 Jeremy Levine, Principal Timpani
The Anne VanLent Chair
Stay Up to Date: Sign up for email updates from the Princeton Symphony Orchestra and its flagship summer program the Princeton Festival.