PSO Festival of Music 

Through a special arrangement with broadcast partner WWFM –The Classical Network, you can hear a selection of PSO recordings curated by Edward T. Cone Music Director Rossen Milanov on consecutive Fridays in November at 8pm.
Tune-in to 89.1FM!
Hosted by David Osenberg with
Rossen Milanov, Edward T. Cone Music Director
November 13 Broadcast Program

September 2017 Beethoven's 9th – Edward T. Cone Concert
at Richardson Auditorium, Princeton University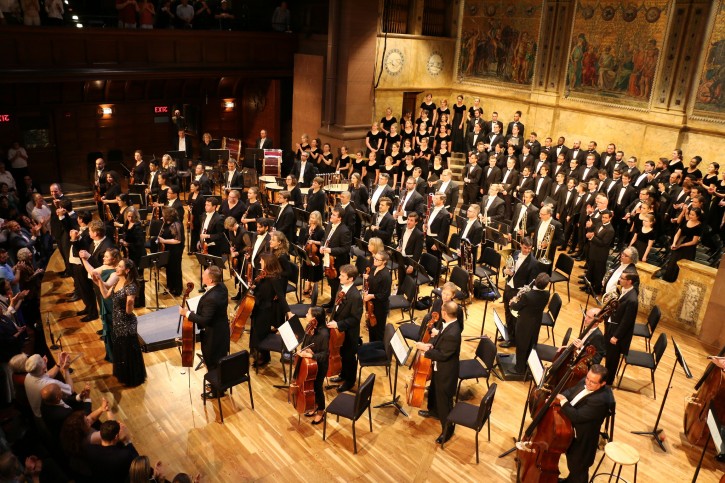 Rossen Milanov, conductor
Westminster Symphonic Choir - Joe Miller, director 
Alexandra Batsios, soprano 
Anne Marie Stanley, mezzo-soprano 
Francis Williams, tenor 
Thomas Lynch, baritone 
Pyotr Ilyich Tchaikovsky / 1812 Overture, Op. 49 
Trans. Igor Buketoff 
Ludwig van Beethoven / Symphony No. 9 in D Minor, Op. 125 
I.  Allegro ma non troppo, un poco maestoso
II.  Scherzo: Molto vivace – Presto
III.  Adagio molto e cantabile
IV.  Presto
This was the PSO's annual Edward T. Cone Concert. 
Next broadcast – Friday, November 20 at 8pm on 89.1FM