PSO Provides School Day Concerts in Richardson Auditorium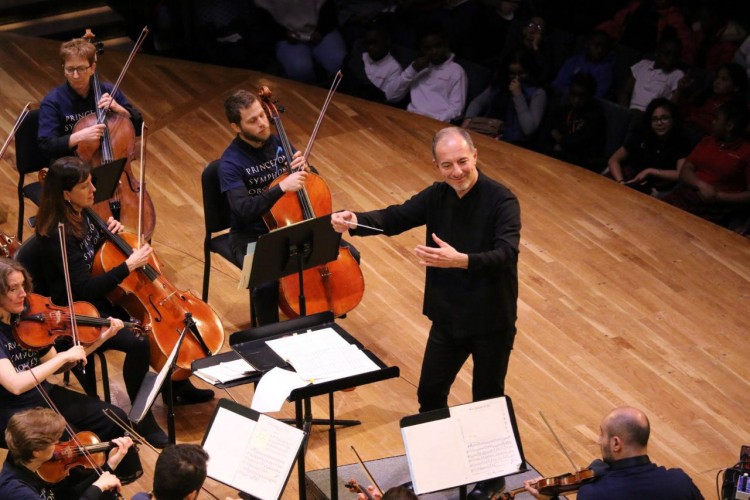 The smiles kept coming at Princeton Symphony Orchestra's (PSO) recent PSO BRAVO! School Day concerts, featuring harpist Jacqueline Kerrod and Flamenco dancer Griset Damas-Roche, held in Princeton's Richardson Auditorium on May 14. The orchestral program included a march by Georges Bizet, Johann Strauss II's "On the Beautiful Danube" waltz, Edvard Grieg's frenzied "Hall of the Mountain King," and more.
Edward T. Cone Music Director Rossen Milanov conducted the orchestra and engaged a hall full of hundreds of elementary students at three back-to-back performances. These were provided free of charge to area schools through the support of individual and corporate donors.
Complete article below.