Seven Decisions of Gandhi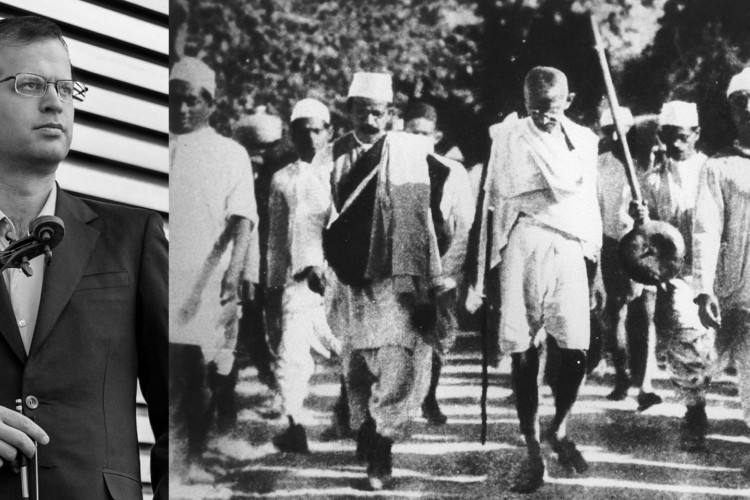 In 2017, William Harvey's reading of Mohandas K. Gandhi's autobiography inspired him to conceive of a violin concerto that would capture the pivotal decisions of the international icon's life. The resulting work, Seven Decisions of Gandhi, will be premiered by the Princeton Symphony Orchestra on March 11 and 12 with Harvey as the soloist.
The composition dramatizes such crossroads as his decision to leave India to study the law in London, his move to South Africa where he defended the legal rights of expatriate Indians, and his historic Salt March, a major act of non-violent civil disobedience against the British empire.
Complete article below.