Works of Student Artists, Writers in Virtual Exhibit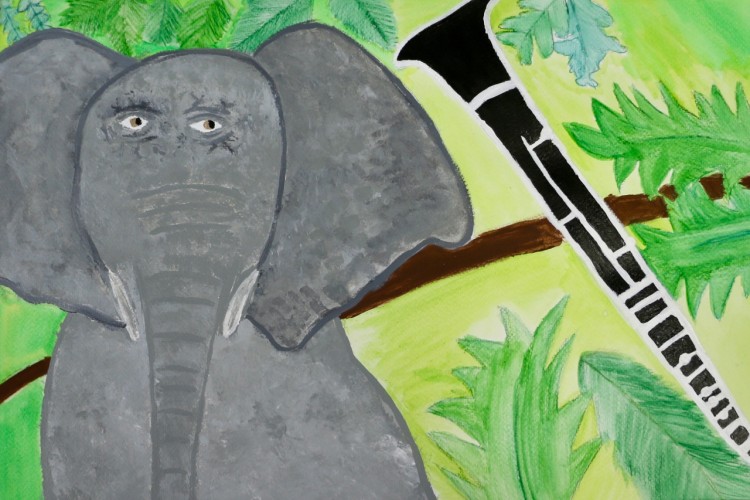 "WHERE THE ELEPHANTS ROAM": This work by Lydia Keenan, a student at The Cambridge School, is featured in the 2019-2020 PSO BRAVO! "Listen Up!" virtual gallery at princetonsymphony.org. The exhibit features visual art and writings from 35 students from seven area middle schools.
Area student artists and writers participating in the Princeton Symphony Orchestra's (PSO) 2019-2020 PSO BRAVO! Listen Up! program have created an array of visual art and writings in response to composer Saad Haddad's Clarinet Concerto, a new work co-commissioned by the PSO with the Barlow Endowment for Music Composition at Brigham Young University.
Complete article below.