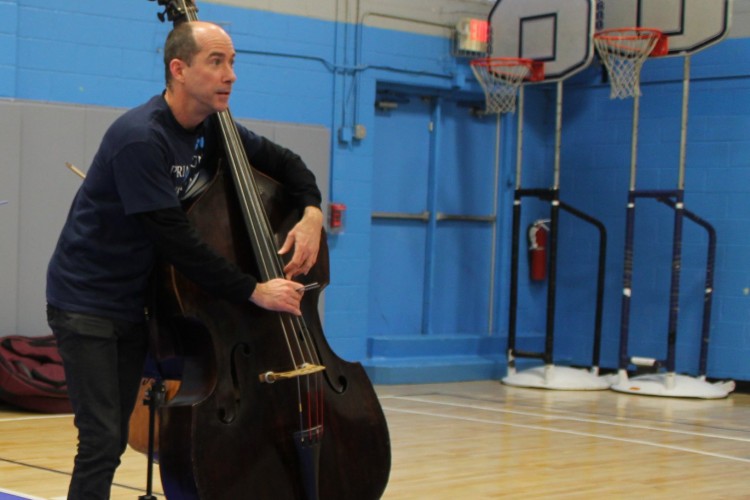 Dan's Easy Banana Bread

From the kitchen of PSO double bass player Dan Hudson
Ingredients
1 1/3 cups all purpose flour
¼ cup coconut flour
1 tsp Salt
1 tsp Baking Soda
½ stick (1/4 cup) of butter
1/3 cup of sugar
½ cup of honey
2 eggs
3 mashed very ripe bananas *

Preheat oven to 350 F.
Sift, flour,salt,soda and set aside.
Cream butter, add sugar and honey, beat until creamy and light, add eggs one at a time then thoroughly mix in bananas.
Add Flour mixture mixing completely.
Pour into well buttered bread pan.
Bake for +/- 1 hour, until a knife inserted in center comes out clean. Cool on wire rack. Slice, share, and enjoy!

NOTE: If you have bananas that are ready, but you are not, they will keep in freezer for an extended time. When you are ready, remove from freezer at the beginning of prep, and they should be ready for peeling/mashing in 20-30 minutes