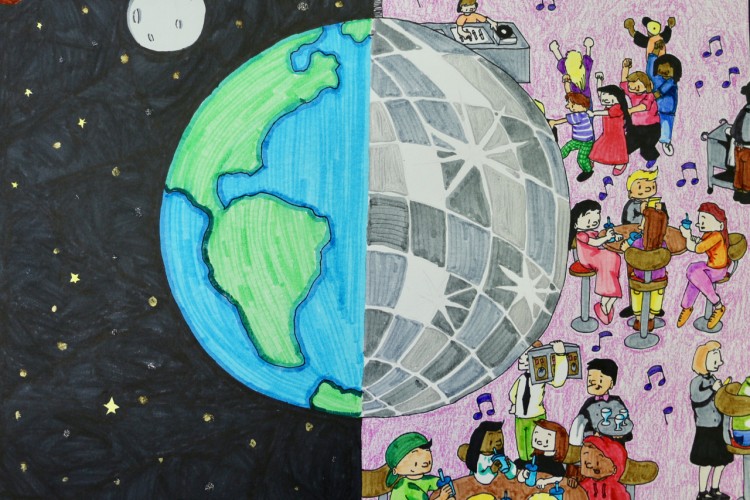 Responding Creatively to Music

Listen Up!
Over 25 PSO BRAVO! Listen Up! student writers and visual artists attended the Princeton Symphony Orchestra's Saturday, March 23 performance of Missy Mazzoli's Sinfonia (for Orbiting Spheres). These students have been invited to respond freely or consider prompts relating to the specific history of the piece and composer, the musical styles exhibited, and the experience of attending and listening to a live musical performance.
The Listen Up! exhibition will be displayed at the PSO's Sunday, May 19 Mango Suite concert at Richardson Auditorium and at the Arts Council of Princeton's Paul Robeson Center for the Arts Tuesday, May 21 - Sunday, June 2, 2019. 
Thank you to the following teachers who are supporting and coordinating their students' participation in Listen Up! 2018-19:
Melissa Mack, The Cambridge School
Claudia Luongo, John Witherspoon Middle School
Whitney Ehnert, Montgomery Upper Middle School
Sally Chrisman, St. Paul School of Princeton
Linda Hochuli, Stuart Country Day School of the Sacred Heart
PSO BRAVO! Listen Up! Exhibit
Tuesday, May 21 – Sunday, June 2 at the Arts Council of Princeton