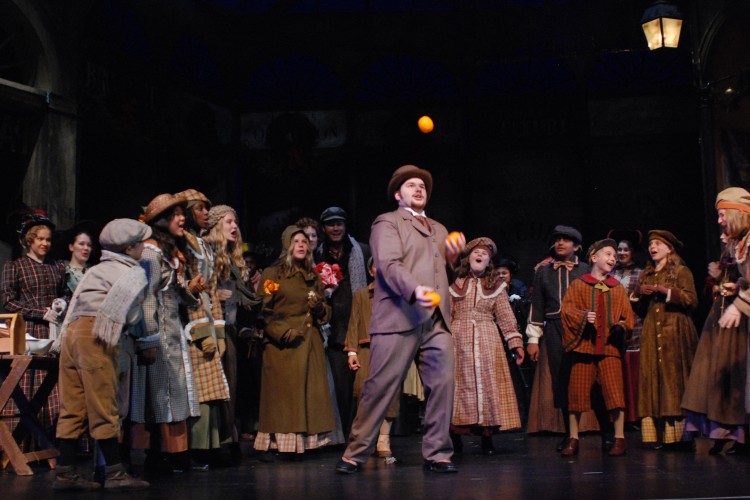 Founded in 2004, the Princeton Festival quickly established a reputation for artistic excellence and innovative programming in the performing arts. Every year in June, thousands of people from the mid-Atlantic region and beyond come to the Festival to enjoy the quality and variety of its programs. Offerings include opera, musical theater, jazz, and a constantly evolving selection of other genres, including dance, world music, orchestral pops, choral concerts, country music, chamber recitals, and an annual piano competition. The Festival has long-standing partnerships with public libraries and local churches, and promotes life-long learning in the arts through free educational lectures presented to a wide and diverse community. 
Major Milestones and Highlights 2005-2021
The 2005 Inaugural Season featured four performances of Sondheim's Sweeney Todd in the Kirby Theatre at the Lawrenceville School. The Concordia Chamber Players gave the first of 17 consecutive annual concerts.
In 2006, the Festival staged a production of Puccini's Madama Butterfly, plus the Gian Carlo Menotti musical The Old Maid and the Thief. Two genres were added: Jazz and Orchestra Concert.
Festival opera productions moved to McCarter Theatre in Princeton in 2007 for Bizet's Carmen. The Spanish-themed season included the musical Man of La Mancha and introduced two new genres: Dance (a flamenco company) and Piano Recital. 
2008 inaugurated the Festival's annual Piano Competition. A new genre and venue were added: Organ Recital in Princeton University Chapel. 
In 2009, a magical production of 20th-century composer Benjamin Britten's opera A Midsummer Night's Dream using projected images marked a break from standard repertoire and traditional staging. The production got an excellent review in The New York Times by chief classical music critic Anthony Tommasini. Choral Music had its Festival debut with a performance of Duruflé's Requiem.
The Festival continued its innovative programming in 2010 by staging a Baroque opera, Handel's Ariodante, along with the 1928 Threepenny Opera by Bertolt Brecht and Kurt Weill. The new Princeton Festival Chorus performed in Princeton University Chapel. The Festival was awarded its first of four grants for opera from the National Endowment for the Arts.
In 2011, the Festival partnered with Lustig Dance Theatre to present Stravinsky's ballet Pulcinella.It also staged the composer's opera The Rake's Progress, added the Library Lecture Series, and established the Princeton Festival Guild. The Princeton Girl Choir and the Greater Princeton Youth Orchestra performed during the season.
World Music and Cabaret added breadth to the Festival's 2012 season, with appearances by a Gamelan Orchestra and Sylvia McNair respectively. A new educational program, the Choral Conductors Workshop, drew choirmasters from the region and beyond. The local VOICES Chorale and Bucks County Choral Society joined forces for a grand concert in Princeton University Chapel. Rachmaninoff's rarely seen Francesca da Rimini was a highlight for opera fans.
The Festival's first performance of a Wagner opera, The Flying Dutchman, headlined the successful 2013 season. World Music returned with a steelpan concert, and a cappella vocal jazz introduced yet another new genre.
The Princeton Festival celebrated its 10th anniversary in 2014 with Gershwin's Porgy and Bess, its most demanding production to date. Its new opera education program successfully engaged families with limited access to the arts in an interactive workshop. They then attended a full dress rehearsal of Porgy and participated in a post-rehearsal Q&A session with principal artists. 
2015 introduced the highly successful Baroque Orchestra and Chorus. Country Music duo Striking Matches added to the Festival's array of genres. Pradhanica Indian Classical Dance combined World Music and Dance in one exhilarating show.
In 2016, the Festival presented Complexions Contemporary Ballet, a New York City-based company that combined athleticism, lyricism,
and technical training and experience. Acclaimed jazz singer Cécile McLorin Salvant triumphantly returned to Princeton on the heels of her first Grammy win for Best Jazz Vocal Album. The Festival partnered with the Princeton Symphony Orchestra and the Princeton Garden Theatre on
a presentation of composer Richard Einhorn's Voices of Light, an acclaimed oratorio for chorus, orchestra, and vocal soloists written to accompany the 1928 silent film The Passion of Joan of Arc. Over 700 attended this event in Princeton University Chapel.
In 2017, the Festival mounted a critically acclaimed new production of Beethoven's Fidelio at McCarter Theatre Center. Principals of the Baroque Orchestra presented the first-ever Baroque chamber music recital in the Princeton Abbey, a new Princeton venue. The Festival's first pops concert took place in Richardson Auditorium at Princeton University, another new venue. Philadelphia's BalletX troupe dazzled the audience with works commissioned from noted choreographers.
2018 saw a new Festival production of Puccini's Madama Butterfly in three performances at McCarter Theatre Center. Other offerings included Stephen Sondheim's A Funny Thing Happened on the Way to the Forum, three different performances by the Baroque Orchestra, chamber music, and a jazz concert. A poetry series was inaugurated with internationally recognized Japanese poet Mari Kashiwagi reading from her then-unpublished Butterfly poems.
The 15th anniversary season in 2019 featured highly praised productions of John Adams' iconic opera Nixon in China and the musical She Loves Me, along with a concert from rising jazz star Jazzmeia Horn. Also included: the Baroque concert series, a chamber music recital, the piano competition, and Cliburn Competition finalist Rachel Cheung in recital, plus multiple lectures and workshops. 
The 2020 season was cancelled in April due to the COVID-19 pandemic. In its place the Festival assembled an online virtual festival: nearly 50 events created specifically for this purpose, including song recitals, instrumental performances, artist interviews, an international poetry reading, podcasts, and a record-breaking, first-ever online piano competition.
The June 2021 Festival was hybrid in format with digital offerings including the online piano competition and international poetry readings, plus live Baroque concerts and vocal performances at Morven Museum & Garden's Stockton Education Center. 
Summer 2021–The Princeton Festival merged with the Princeton Symphony Orchestra (PSO), led by Rossen Milanov. The Princeton Symphony Orchestra is a cultural centerpiece of the Princeton community and one of New Jersey's finest music organizations, a position established through performances of beloved masterworks, innovative music by living composers, and an extensive network of educational programs offered to area students free of charge. Led by Edward T. Cone Music Director Rossen Milanov, the PSO presents orchestral, pops, and chamber music programs of the highest artistic quality, supported by lectures and related events that supplement the concert experience. Its flagship summer program The Princeton Festival brings an array of performing arts and artists to Princeton during multiple weeks in June. Through PSO BRAVO!, the orchestra produces wide-reaching and impactful education programs in partnership with local schools and arts organizations that culminate in students attending a live orchestral performance. The PSO receives considerable support from the Princeton community and the New Jersey State Council on the Arts, regularly garnering NJSCA's highest honor. Recognition of engaging residencies and concerts has come from the National Endowment for the Arts, and the PSO's commitment to new music has been acknowledged with an ASCAP Award for Adventurous Programming and a Copland Fund Award. The only independent, professional orchestra to make its home in Princeton, the PSO performs at historic Richardson Auditorium on the campus of Princeton University.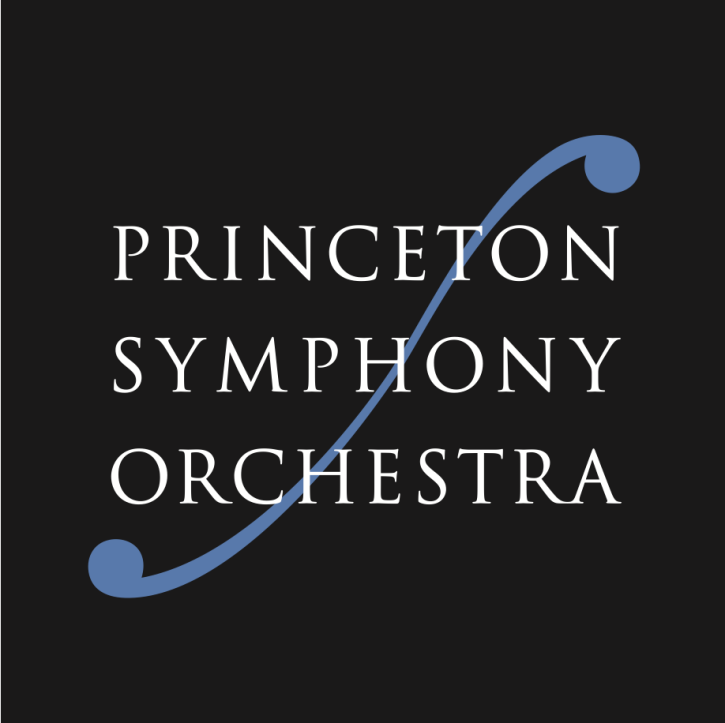 Photo: Princeton Festival La bohème, 2008