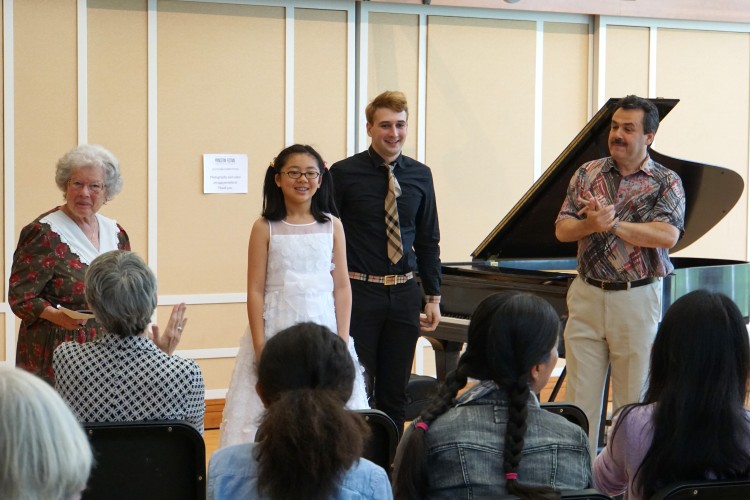 Applications must be submitted by 11:59 pm EDT on Wednesday, April 20, 2022.
You will be asked to provide your performance video file, as well as identification verifying the age of the pianist (scan or photograph of driver's license, passport, or birth certificate).
Please read our competition rules carefully before submitting your application. Application fees are not refundable.
You will need to have ready:
Proof of age (photo of your passport, drivers license, birth certificate, or other form of photo identification).
The title of the piece you are performing.
Scanned copy of the music – applies ONLY to competitors in the Open Class performing music of a contemporary composer.
The performance video file.
A credit card for payment of the application fee.
Credit and Rights
Finalists and category winners who wish to publicize their success in the competition should credit the Princeton Festival Piano Competition.
By applying to the competition, you agree to give the Princeton Symphony the right to use or distribute your video without remuneration, including publication on local media, social media, digital streaming online, and for marketing purposes.
By applying to the competition, artists agree to abide by the rules and regulations of the Princeton Festival Piano Competition. Artists will be disqualified at any phase of the competition when non-compliance with any part of the rules and regulations occurs or is discovered.
Questions?
For questions, please email pianocompetition@princetonsymphony.org.
Thank you for your interest!