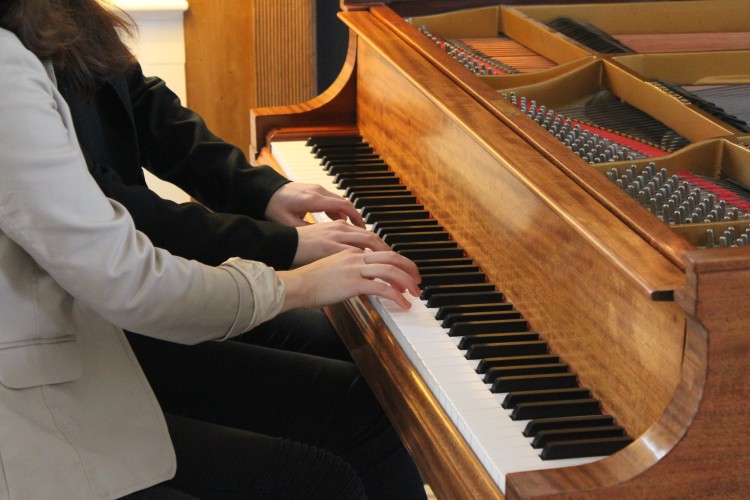 Each artist must upload an unedited, high-definition (HD) video file of their performance to our secure Dropbox link that is provided in the application.
If you are unable to access Dropbox, please contact us at pianocompetition@princetonsymphony.org.
The video must adhere to the following parameters:
The video quality should be at least 720p, preferably 1080p or higher.
The artist's face and hands must be clearly visible throughout the recording. If possible, please include your feet in the frame as well.
Recordings made on acoustic pianos are preferred, but we accept recordings made on digital pianos as well. The important thing is to use an instrument that will properly express your tone, dynamics, and technique.

Please note that the adjudicators are primarily evaluating each artist's performance, technique, and interpretation. The audio/video quality is of secondary importance.

The video recording must have been made within 4 months of the submission of the application. Professional performances, including concerts, recitals, or other events outside a home or studio, are ineligible for submission.
The video must be recorded in one unedited take. Any evidence of multiple takes, or of audio that does not match the performance, will result in disqualification.
Do not include titles, fade-outs, or video transitions. Please do not introduce yourself in your video.
The video recording file must be labeled accordingly:

Last Name, First Name. City, (State), Country – Competition Category
Example: Smith, John. Los Angeles, CA, USA – Open Class
Once a video is submitted, no substitutions will be allowed.