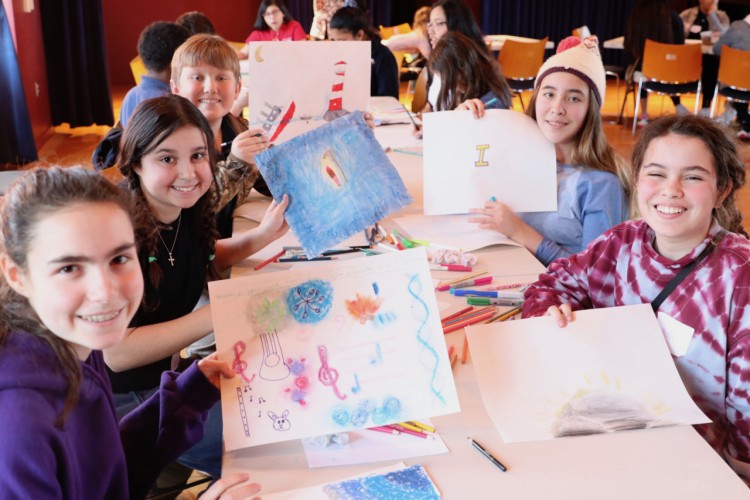 Artists, writers, and musicians have long inspired one another. Let us inspire you! We invite you to tap into your creative reserves as you listen to the Princeton Symphony Orchestra's weekly recordings. Consider your emotional responses to the music and think about how they change as you listen. Do these emotions conjure images or thoughts you'd like to share?
Artists and writers of any age may send us creative works of art (jpeg and png images accepted), poems, and prose (Word documents preferred) for possible inclusion on our website and social media. Please include your name, age, hometown, and which PSO recording inspired you when you send in your submissions to: info@princetonsymphony.org.
We share this poem by eighth grader Valerie Teeley, written in response to the PSO's 2019 performance of Missy Mazzoli's Sinfonia (for Orbiting Spheres):
Everyday Stars
The lights dim,
I briefly glimpse the silhouettes of the people beside me,
There is silence as the first note sounds
And suddenly,
I am transported to another world
Eerie silence
Blinding brightness
Captivating majesty
Terrifying make-believe
But this is real
A real spinning, swirling mass of light
A real darkness
A real furious shadow
Creeping closer
But
After the shadow passes,
The light seems brighter,
More beautiful

And louder
THUNDERING DRUMS
Twinkling stars
Notes floating through space
Swirling,
Dancing,
Spinning,
Fading...
The lights flicker on
We sit there stunned
Then,
A roar of applause
And we are back to reality,
Back to black and white and gray,
Back to the silence of everyday noise
I step on the street
Surrounded by people,
Yet alone in my own world
After the glimpse of magic,
Everything seems dull