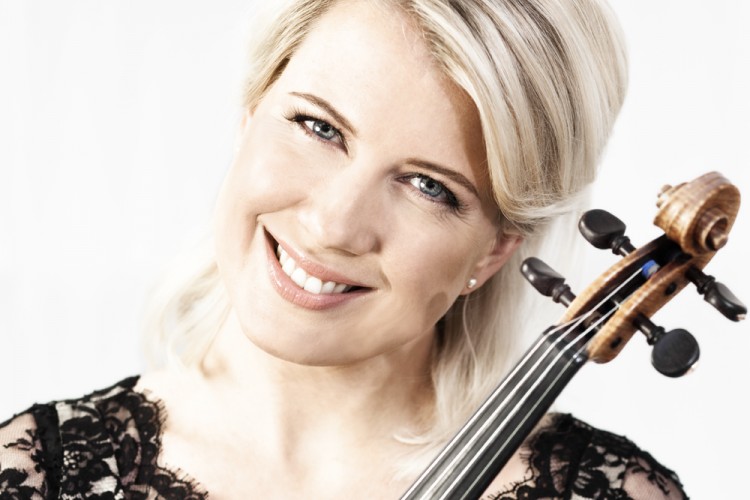 "In Sibelius's Violin Concerto, the playing of Elina Vähälä -- was a continuous stream of virtuosity, hushed at certain times, heroically brave at others. The cadenza was stunning in its control of diverse elements and the danse macabre of the finale was a tour de force of marrying technique with a joy of life." –Classical Source

Born in the US and raised in Finland, Elina Vähälä made her orchestral debut with the Lahti Symphony Orchestra at the age of twelve and was later chosen by Osmo Vänskä as the orchestra's "Young Master Soloist." Since then, her career has continued to develop on the international stage, winning praise from audiences and musicians alike as "a fluent, stylish and gifted musician whose brilliant technique is matched by an abundant spirit, sensitivity and imagination" (Chicago Tribune).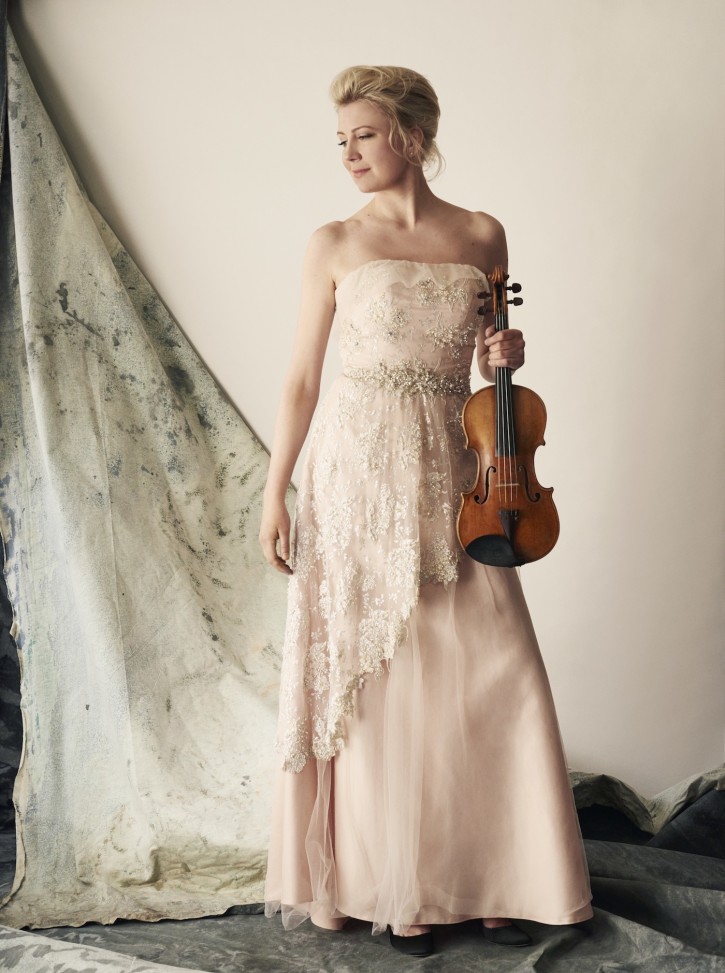 Elina Vähälä appears regularly with all of the key Finnish orchestras as well being a guest of countless high-profile orchestras across the globe such as Houston Symphony, Vancouver Symphony, Yomiuri Nippon Symphony Orchestra, Beethoven Orchester Bonn, Dortmund Philharmoniker, Istanbul State Symphony, Malmo Symphony Orchestra, Orchestre Philharmonique de Strasbourg, and RTVE Spanish Radio Orchestra, and has toured throughout the UK, Finland, Germany, China, Korea, and South America. She enjoys a fruitful working partnership with many leading conductors such as Leonard Slatkin, Carlos Kalmar, Jukka-Pekka Saraste, Okko Kamu, Jakub Hrůša, Thierry Fischer, Sakari Oramo, Leif Segerstam, Josep Caballé-Domenech, Alexander Liebreich, and Michał Nesterowicz.
Highlights of the last seasons include debuts with the Orchestre National de Lyon, Polish National Radio Symphony, Singapore Symphony, Royal Stockholm Philharmonic, Swedish Radio Orchestra, Qingdao Symphony, RTÉ National Symphony, Gävle Symphony, Shenzhen Symphony, and performances with the Finnish Radio Symphony, Lahti Symphony, Helsinki Philharmonic, Niederrheinische Symphony, Norrlandsoperan Symphony, Detroit Symphony, Buffalo Philharmonic, and Colorado Symphony. Other highlights were return visits to Colorado Springs Orchestra, the Bogota Philharmonic, the Norrlansoperan, Niederrheinische Symphony, and a concerto appearance as part of Penderecki birthday celebrations in Warsaw.
Elina Vähälä has given world premieres of Aulis Sallinen's Chamber Concerto, Curtis Curtis-Smith's Double Concerto, Jaakko Kuusisto's Concerto, and Kalevi Aho's Concerto No. 2, all of which were written for her, as well as Jan Sandström's Concerto. In addition, Elina Vähälä gave the first Nordic performance of Corigliano's Violin Concerto "The Red Violin" and continues to be one of the soloists of choice for this work. Befitting her Finnish roots, she is one of very few to perform the Sibelius concerto in its early version.
Her affinity with the music of the 20th and 21st centuries is evident back in the recording studio twice this year: a disc devoted to the music Aho, including his Violin Concerto No. 2, and a project with the Polish National Radio Symphony and with Alexander Liebreich as part of their focus on Szymanowski.
Educational activities play an important role in her commitment to music. In 2009 Elina Vähälä launched the Violin Academy; funded by the Finnish Cultural Foundation, the academy is a master class-based educational project for highly talented young Finnish violinists. She has been a professor at the Hochschule für Musik in Karlsruhe, Germany, and from autumn 2019 she will be a professor at the Universität für Musik und darstellende Kunst in Vienna. Elina Vähälä performs with a Giovanni Battista Guadagnini violin made in 1780.
Visit her website: elinavahala.com
VIDEOS