Music Review: Princeton Symphony Orchestra Plays Mozart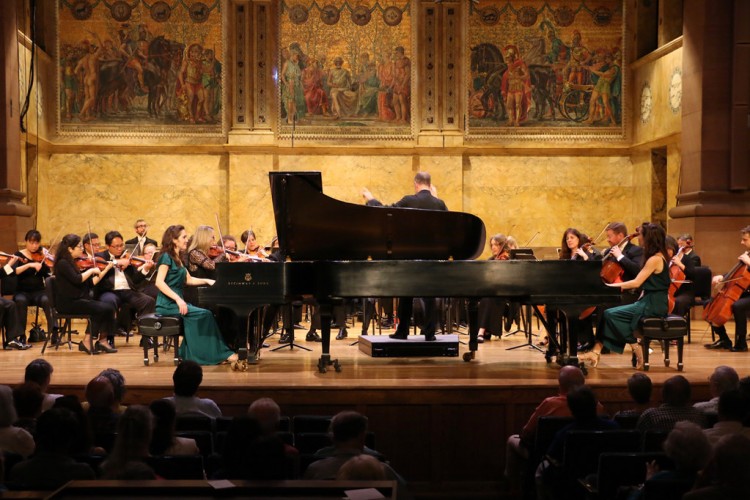 The Princeton Symphony Orchestra, opening its 2019-'20 season, presented an all-Mozart program last weekend, but it was also the late Edward T. Cone's day. It was the annual Edward T. Cone concert, named in memory of the former Princeton University composer, pianist, author, and teacher.

In addition, conductor Rossen Milanov celebrated his 10th anniversary with the PSO by being named the Edward T. Cone Music Director of the PSO, recently endowed in perpetuity.

There was another Cone connection, too: the program featured Mozart's Concerto for Two Pianos and Orchestra in E-at Major, a work that hadn't been performed by the orchestra for more than 20 years. The last time it was done the pianists were Cone and his student, Robert Taub.

This time the concerto was performed by the brilliant Naughton sisters, Christina and Michelle. Not only are they virtuosos, they are Princeton natives and twins.

Complete article below.