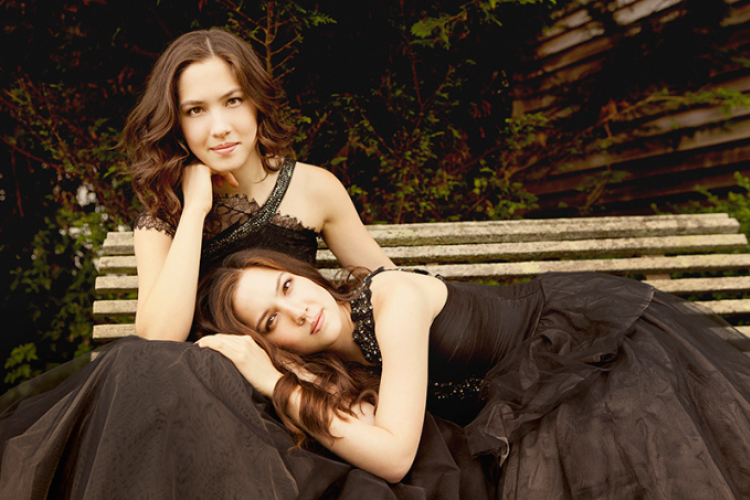 Classical music claims a long tradition of sibling performers. There are the Shahams (violinist Gil and pianist Ori), the Labeques (pianists Katia and Marielle), and the Capucons (violinist Renand and cellist Gautier) — just to name a few.

Currently prominent on that roster are Christina and Michelle Naughton, 31 year-old virtuoso pianists who spent their first year of life in Princeton, and returned last month to perform as soloists with the Princeton Symphony Orchestra (PSO). The glamorous Naughtons, whose father taught computer science at Princeton University, are not just sisters — they are twins. Good luck telling them apart.

Complete article below.