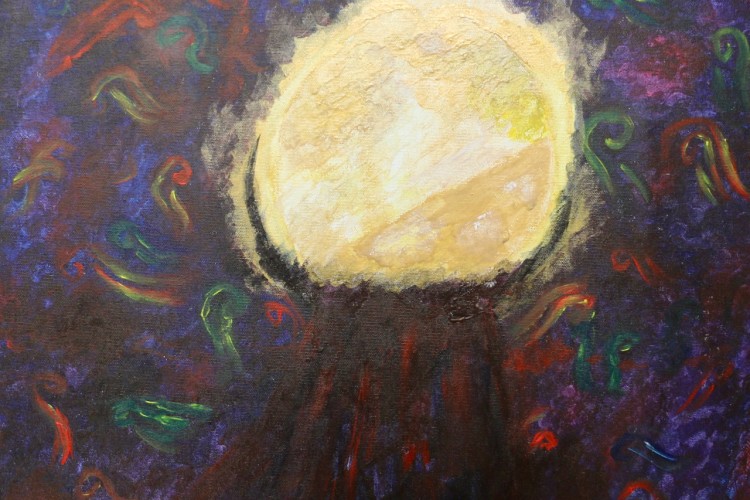 Listen Up! Exhibit Opening May 16
Tuesday, May 16 at 4pm
Arts Council of Princeton
Paul Robeson Center for the Arts
Solley Lobby Gallery, 2nd Floor
102 Witherspoon St
Princeton, NJ
Visual art and literary works inspired by William Harvey's Seven Decisions of Gandhi will on display at the Arts Council of Princeton's Paul Robeson Center for the Arts through June 6. Prior to the exhibit opening, the works will be previewed at the May 13-14 Princeton Symphony Orchestra concerts in the lobby of Richardson Auditorium.
The Listen Up! Program is an immersive musical and artistic experience for middle school-aged children. Students are invited to a special performance and workshop by the PSO, where they learn from the composer or conductor about the music and the creative process. They are then invited to respond to the concert through different creative mediums; poetry, writing, painting, collage, and more. These experiences are designed to help children access their creative impulses and foster their imaginations through artistic expression. 
This year's Listen Up! Concert features the world premiere of William Harvey's Seven Decisions of Gandhi, composed in 2020. The piece chronicles the major moments of Mahatma Gandhi's life through music. Each of the seven movements transports the listener into a momentous event in Gandhi's life, using both the western orchestra and traditional Indian instruments like the tabla, sitar, and sarangi. Students met with William Harvey at a creativity workshop in the week leading up to the concert, and heard about his musical inspirations before delving into their own creations as participants in the Listen Up! Program.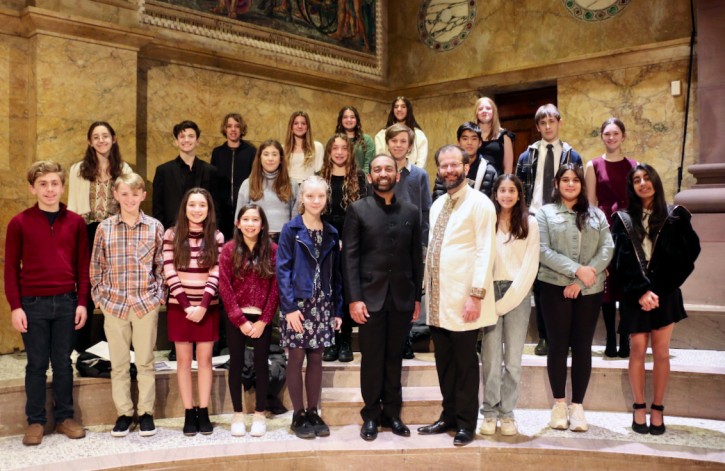 Pictured at Top: "Vermillion Passage" - by Amrita Randhawa (2023 Listen Up! participant)