The Exponential Ensemble breathes life into works by living composers, often inspired by math, science, and literacy. They lead off this season's chamber offerings with a performance of contemporary works for flute, oboe, clarinet, and piano.
Those signed up on the waitlist who are unable to be seated will receive a link to a livestream of the performance.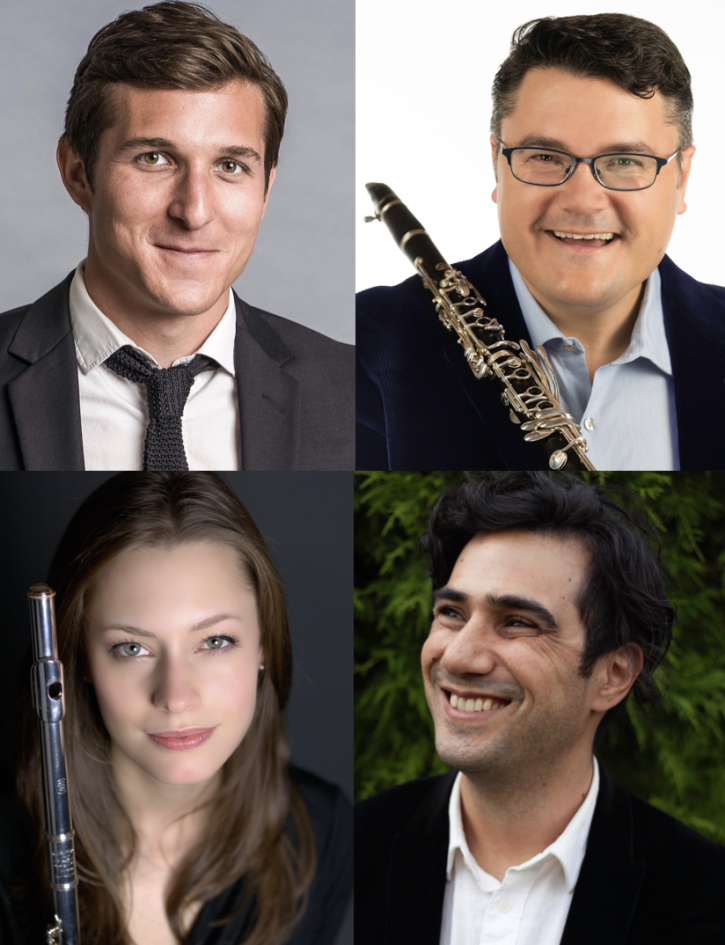 Program
Oscar PAN / Le Train
Robert PATERSON / Relative Theory
Gilad COHEN / A Dark Matter
Amy BRANDON / Crown of the Sun
Fritiof PALM / Ultraneous Baloney
Philippe TREUILLE / Tessellations
Performers
Pascal Archer, clarinet – Founder and Artistic Director
Kemp Jernigan, oboe – Co-Artistic Director
Anna Urrey, flute – Co-Artistic Director
Amir Farid, piano
The Exponential Ensemble is a mixed chamber music ensemble made of New York City top-notch performers and experienced teaching artists. Throughout each season, a roster of musicians enables the ensemble to grow exponentially within each performance, presenting audiences with classic masterworks alongside contemporary masterpieces. The ensemble also delivers interactive educational programs using music as a way to connect with school curricula.