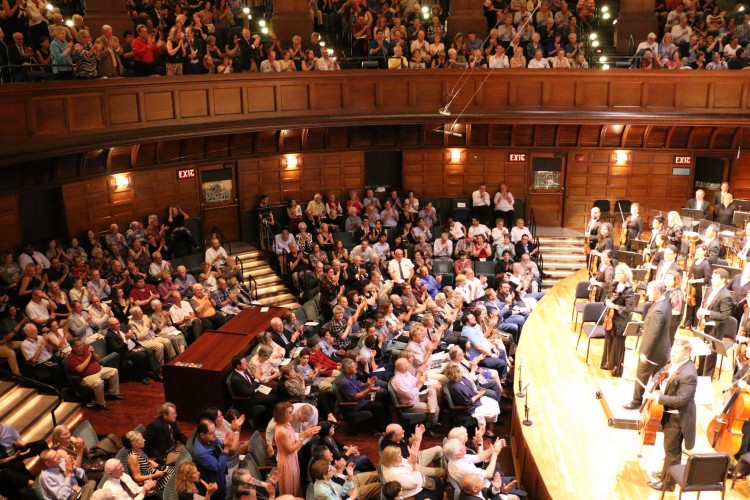 Richardson Auditorium is located on the campus of Princeton University in Alexander Hall. Today, Richardson Auditorium is Princeton University's premiere performance venue for a wide variety of events and is the performance home of the Princeton Symphony Orchestra.
Additional Parking
We recommend utilizing one of the parking garages located in downtown Princeton (Chamber Street Garage, Spring Street Garage, Hullfish Street Garage) that will allow for ease of parking within a close proximity to Richardson Auditorium. All Day On-Street metered parking is available on University Place and there are a few places on Princeton University's campus that are available to the public.
From the parking garages you can enjoy a 5-10 min walk (depending on which parking garage you use) through downtown Princeton. Across from Palmer Square is the iconic Nassau Presbyterian Church with it's massive columns. Follow the pedestrian walkway located on the West side of the church. Nestled in behind the church you'll see the recognizable red stone of Richardson Auditorium.