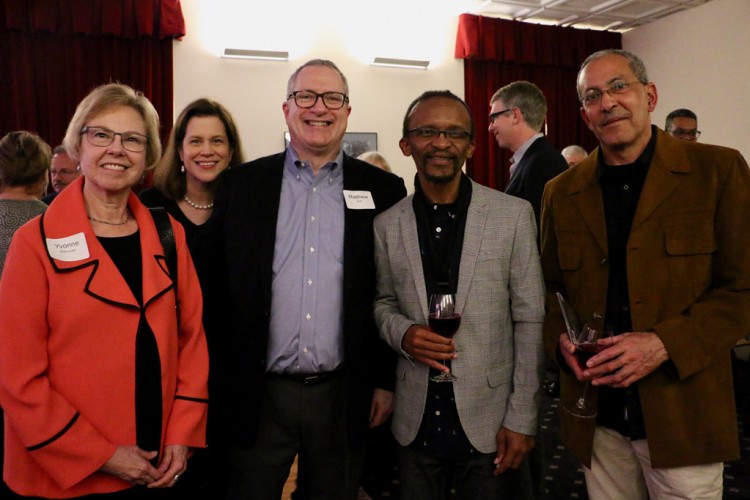 Fund Options for The Next 10! Campaign
A Campaign for the Princeton Symphony Orchestra
Celebrating Rossen Milanov's 10th Anniversary
and Ensuring a Legacy of Excellence
Gifts to The Next 10! Campaign in support of the Princeton Symphony Orchestra will be held in two funds managed by the Princeton Area Community Foundation:
PSO Endowment Fund - a Board-designated fund created to ensure the long-term financial health of the PSO. As part of The Next 10! Campaign, interest earned from campaign gifts designated for the endowment will be used for initiatives at the core of the PSO's mission. Investments are made following a Board-approved policy designed to maintain the long-term buying power of the principal. Fund withdrawals are subject to a majority Board vote with a draw level limit of 5%.

PSO Innovation Fund - a Board-designated fund created to enable strategic programmatic investments that advance the mission of the PSO. This Fund will allow the PSO to implement innovative programs and projects that have an immediate impact within the community. Unlike the Endowment Fund, the Innovation Fund is not subject to a limited draw, but as a Board-designated fund, it is still protected by the PSO's investment policy that requires Board approval in order to authorize any withdrawal of funds.
Your gift or pledge, made by April 2020, is critical for the PSO's success. Please make your commitment and add your support to this community-wide effort.
If you have any questions about these two funds, please contact Suzanne Wray, Director of Development at 609-497-0020 or swray@princetonsymphony.org.