Buskaid Origins, An Interview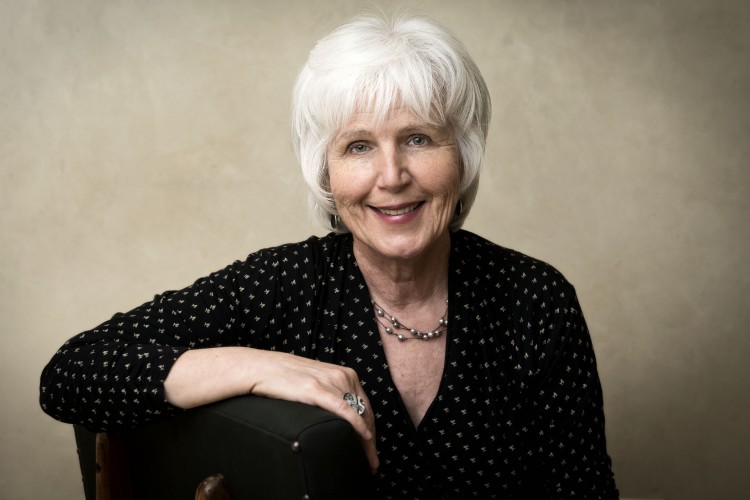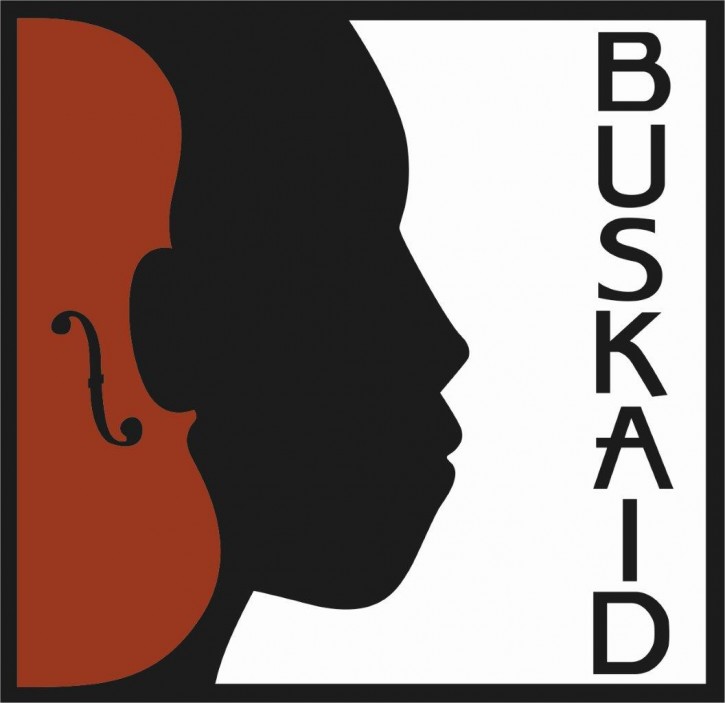 Read this fascinating exchange between Buskaid Founder/Director Rosemary Nalden and journalist Anne Levin, who interviewed Ms. Nalden for Town Topics newspaper this past January. Not only do Ms. Nalden's responses provide a window onto her deep personal connection to Buskaid; they underscore the uniqueness and value of the Buskaid organization, its musicians, and its beautiful music.
Anne Levin's article PSO Online Concert Series Features Buskaid Soweto String Ensemble, ran in the January 20, 2021 edition of Town Topics.
AL: What is the origin of Buskaid and how did it come about?
RN: Buskaid is a name I made up – which may be a bit tricky for people in the US as I don't think you are familiar with the word "busk" – or maybe that has now changed? To busk is to go into a public space and perform (usually as a musician) to raise money, for a cause or for yourself. 
It all started when I happened to hear a snippet on the BBC about a string project in Soweto which was in financial difficulties. This was in November 1991 when South Africa was very much in the news. Nelson Mandela had been released from prison the year before, and the world was watching and waiting. In January 1992, the same story appeared in the UK's Independent on Sunday; much later I discovered that the two British journalists were mates, working in South Africa and looking for a story over the rather fallow Christmas period. It was by pure chance that I heard and read both their reports, which immediately sparked a fascination in me to discover that classical stringed instruments were being taught in Soweto. 
I wanted to help, so together with around 120 musician friends, I organized a simultaneous "Busk" in 17 British Rail Stations, mainly in London, which took place in March 1992. We collected around £6000 - which was quite a lot of money in those days! 
Afterwards a friend suggested that I approach the British Council and ask them if they would fund a visit to South Africa, and in April 1992 I found myself in Soweto, visiting this little project, which was situated in the washroom of a Community Hall next to a vast Squatter Camp (now a shopping mall!). Over the next few years, we organized more "busks," and I went out to South Africa a couple of times a year to help with the teaching and generally offer support.
Unfortunately, by 1995 the project had run into trouble – the kindest way of describing this is "financial mismanagement" – and I found myself in a Soweto court room giving evidence in a state court case against its leader. But by this time the children had become very attached to me, and were begging me to go out for a longer period of time, as in any case their teacher had been suspended. In early 1996, when there happened to be very little work around, I rented out my flat in London and set out for Johannesburg. Over the next five months, I managed to pull the project together and restore some sort of order. Then I went back to London to resume my very active playing career. But by the end of 1996 it was very obvious that the project was in dire straits, so I took the plunge and rented my flat out for a year. 
In January 1997, we opened a new project in a single tiny room attached to a priest's house very near the original project, inviting all the children to join if they wanted to. Many more than the initial 15 who came wanted to join, but they were being threatened quite violently by other factions at the Community Centre. It was a very difficult time for me, and various rather unpleasant attempts were made to "warn me off." In retrospect, I believe my innate stubbornness made me even more determined to stay, but at that stage I really intended to remain for one year only and then return to my peaceful life in London. I thought it would be easy to attract local teachers to join me and then leave them in charge: but I hadn't bargained for the (very understandable) fear which many white South Africans feel when they visit Soweto, something which still holds true, albeit to a lesser extent. Finding teachers to join me was a huge challenge, and as a result, I stayed for another year. Large numbers of local children began to flock to our little project and I turned away dozens, if not hundreds. In 1998 I realized that we desperately needed a bigger space, and in May 1999 (I was still there!) we opened what I believe to be South Africa's first purpose-built Music School, also in Diepkloof. At the end of 1999 Sonja Bass joined me as our administrator, and from that moment everything changed. Sonja was an excellent cellist, and it was obvious that she should start teaching the cello, as I had always struggled to find a reliable cello teacher. Sonja has been with Buskaid ever since, and she also teaches double bass (another challenge) and does all our instrument repairing. (Every time we hit yet another challenge we have to tackle it head on. By the early 2000s almost every instrument repairer in Johannesburg had emigrated!)   
I cannot say that I ever consciously planned to stay in South Africa – it has just evolved! Until 2008 I was still going back to the UK to perform, but I became far too busy with the growing numbers of children joining, and with our rapidly increasing staff of young teachers from within Buskaid whom we had started to train, as the obvious solution to our staffing problems. 
AL: It sounds like the program has something in common with El Sistema, from Venezuela? Is that right?
RN: In the sense that we offer music both as a pathway out of poverty, and as an agent of social development – yes, I think this is true. El Sistema began to hit the headlines quite a long time after I had started Buskaid (I had never heard of it until the early 2000s), so I have been mildly irritated when Buskaid is referred to as a Sistema-inspired project! But I think Abreu started in a garage with a few students, and I started in a priest's office with around the same numbers – and our motivation was very similar. One of the biggest differences is that Sistema has reached hundreds of thousand of children and we have reached perhaps a few thousand. There are many, many reasons for this big difference, which I won't begin to go into here!
AL: How does the program choose its students?
RN: Quite simply we do not choose them – they choose us. We have never actively tried to recruit children to come to Buskaid. For the most part, children come because they have a friend, relative, classmate, who is already attending, and they also want to learn an instrument. Sometimes they've seen or heard a violin and they are fascinated. One boy came because he had seen a picture of a violin in a schoolbook and he wanted to touch the real thing. 
My preference is to choose children from really difficult backgrounds, whether that means poverty, unemployment, the loss of one or both parents or dysfunctional family circumstances. However, there is a growing black middle class here in South Africa, and I think it is also important that we retain a good mix of backgrounds, as otherwise these children would never meet: people who can afford it send their children to school out of Soweto, whilst poorer families use local schools. Buskaid offers a unique opportunity for these children from across the economic divide to play together and socialize.  
 
AL: Do some of the students end up pursuing professional careers?
RN: Some of our graduates are professional musicians, teaching and playing locally or in other parts of South Africa. My first "star" pupil, Samson Diamond, one of the founding members of Buskaid, is now the leader of the resident string quartet attached to the University of the Free State. In "normal" times he also travels to the UK to play in Chineke! the BAME UK orchestra. Other graduates play and teach at other schools and projects in and around Johannesburg. And of course, our own teaching and performing staff are all Buskaid graduates. But music is not a very popular profession here in South Africa, and parents are wary of encouraging their children to join a profession they believe to be financially unstable. Consequently, creative children are often channelled into such professions as accountancy and IT, which can lead to a great deal of frustration. My answer to this is that they should do their utmost to combine careers and carry on playing with us, and in a few cases this has worked very well.    
AL: It looks from the pictures like dance is incorporated into the performances. Is this correct?
RN: Our teaching approach has, at its heart, movement – of a very specific kind. It is there to release tension and encourage freedom so that the instrument almost becomes an integral part of the body. When I first started teaching in Soweto, I was amazed at the ease at which this aspect of my teaching was accepted and accomplished. There was a very obvious transition to dance – both as a part of a group lesson, for example – and as a part of their performances of their own township music (Kwela). The dancing in the Boccherini Night Music (which you can see on YouTube) came about when we asked Alvaro Restrepo, the founder/Director of El Colegio del Cuerpo, a Colombian dance organisation with which we have collaborated twice, to choreograph this work for us.  But I know that our musicians' Kwela dancing is something I don't need to encourage – it's an organic aspect of these songs, and it would be unnatural for them not to move to the music! 
AL: What kind of music do the students perform, and what do they like best?
RN: They perform classical music from early Baroque to 21st century, including Classical, Romantic and 20th century. They also play Classic Pop, Afro-pop and some Jazz. I don't believe there's a uniform response: I think they all have different preferences. But I do know that they all love playing Rameau and, at the other end of the musical spectrum, Vaughan Williams. They also hugely enjoyed the work which Julian Grant wrote especially for them, which is based on the music of Ignatius Sancho, the former slave. A group of them enjoy jazz improvisation, which they do extremely well – and that certainly has nothing to do with me! An important point to add is that my training of the Ensemble is very much focused on stylistic performance practice, as this was my own specialism: our first online concert demonstrates this very clearly.  
AL: Where do the instruments come from?
RN: The majority of our instruments have been donated – from all over the world. Currently there are seven donated cellos in England waiting to be shipped to South Africa. There are, however, some instruments which we have had to buy: mainly double basses. We own about 20 of these in all sizes, from 1/16 to full size, as it's very important to match instrument to child. This of course applies to all our instruments, and I am particularly fussy about the in-between violin sizes such as 5/8ths and 7/8ths. All in all, we own well over 300 instruments. Our big problem now is storage of those instruments not in use, as that modest Music School we built in 1999 for 35 students and two teachers now houses around 120 students and 14 teachers!